Guest book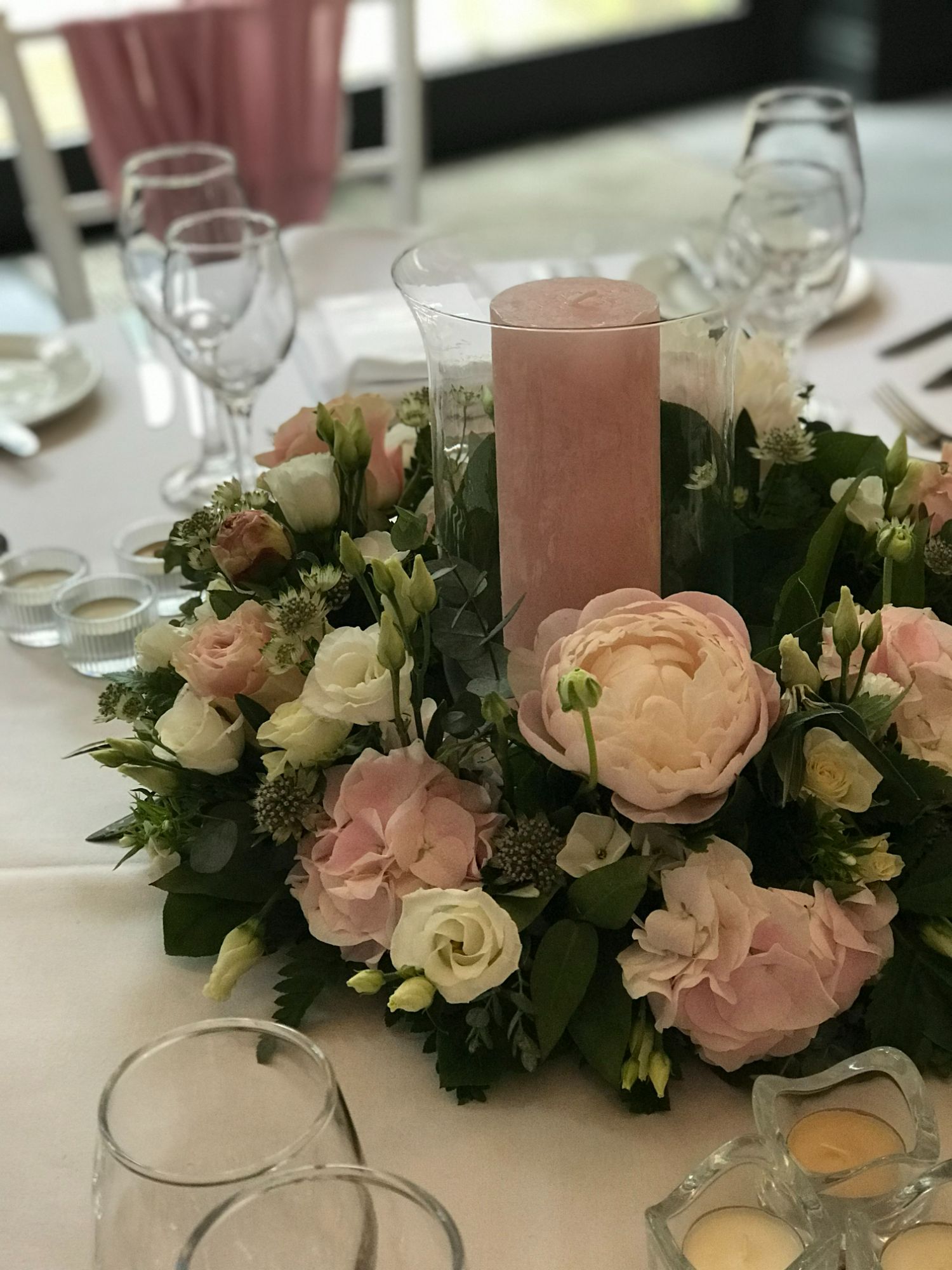 Emma and Dominic, May 2022
I just wanted to say THANK YOU!! Our flowers were amazing :-) they were everything I had hoped for and more Xx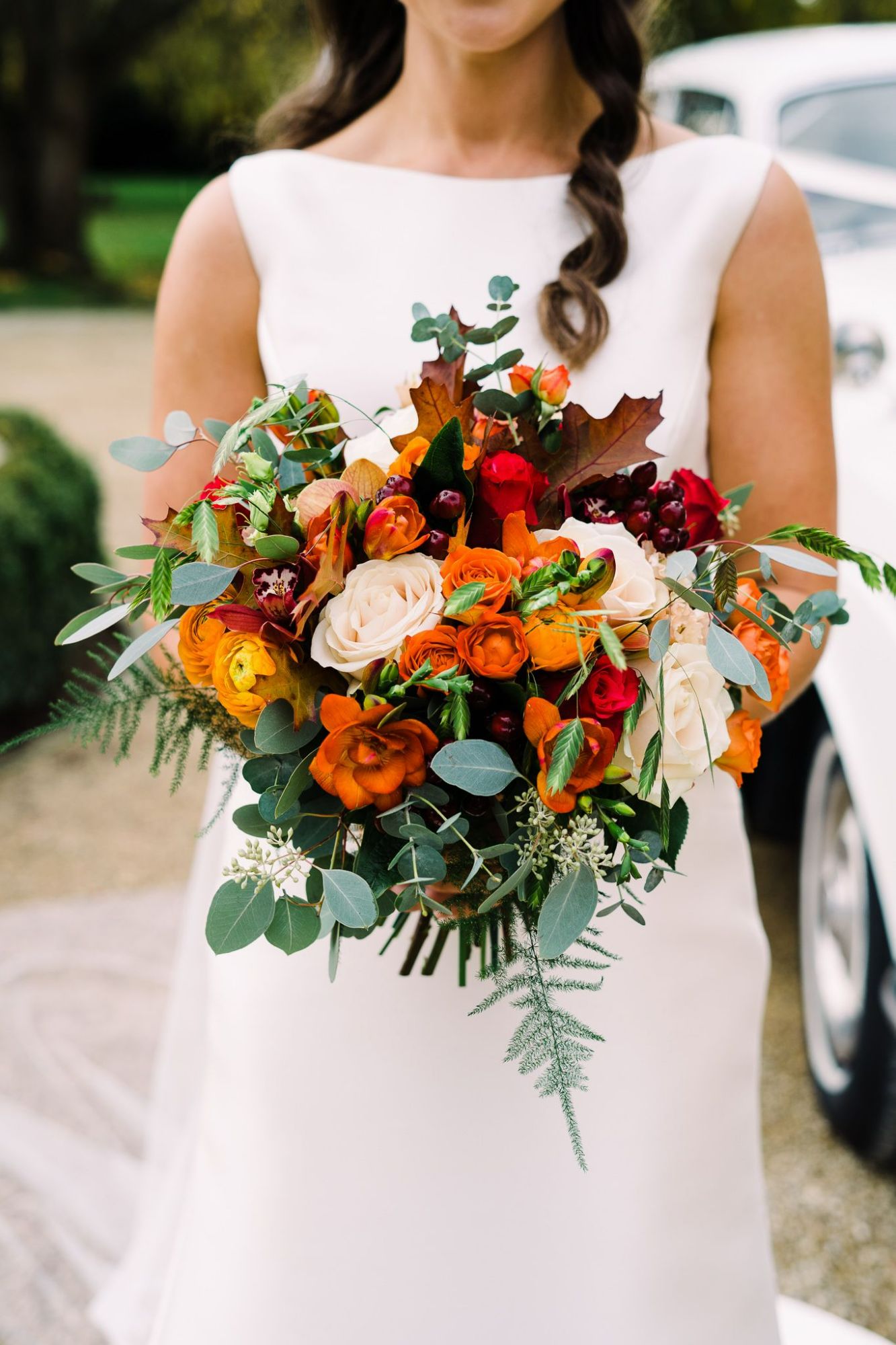 Amy and Liam, November 2021
Thank you for the most incredible flowers Katie...I loved them so, so, so, so, so much.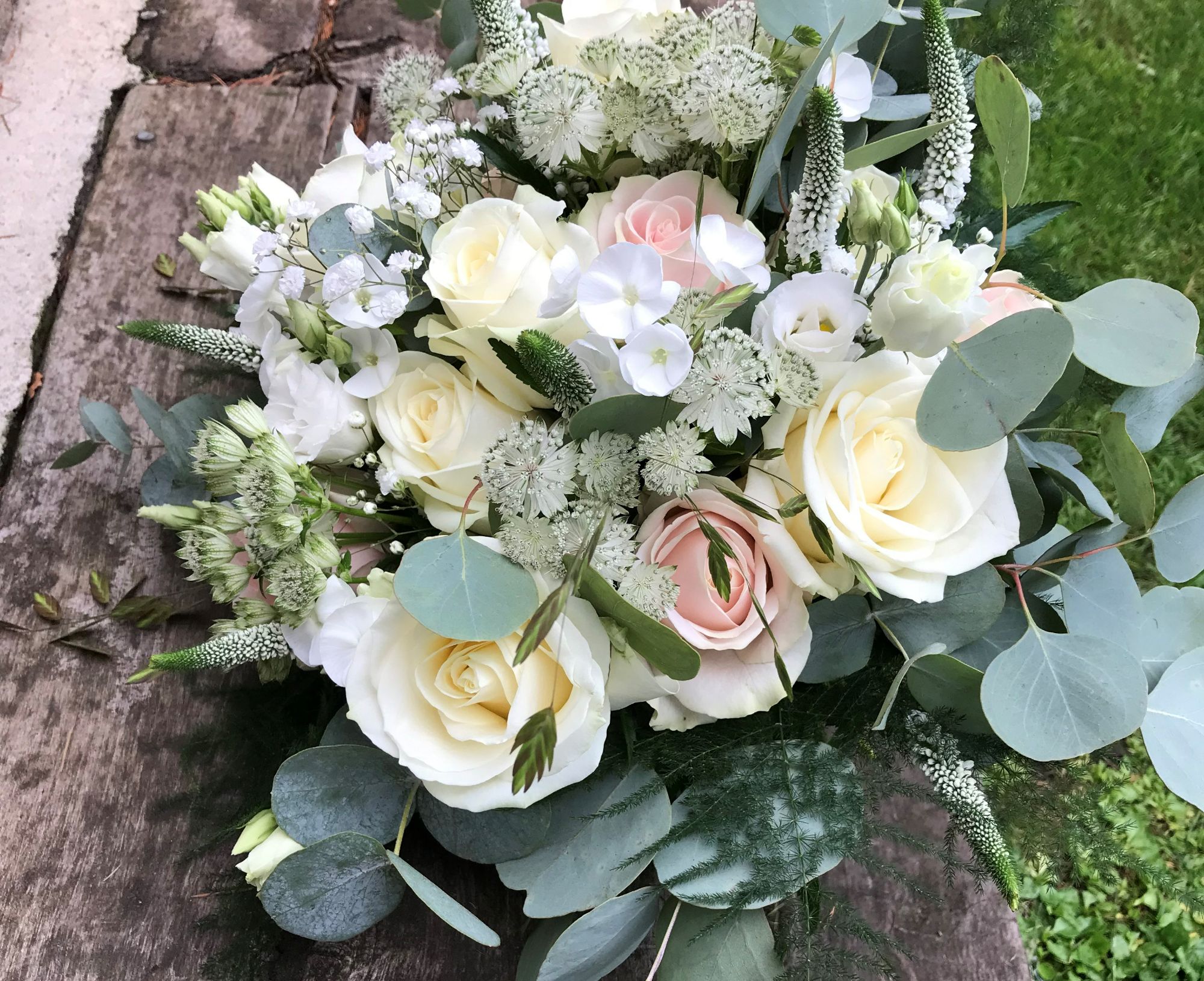 Hayley and Ashley, August 2021
I just wanted to thank you from the bottom of my heart for all of the love and work you put into making my wedding flowers look more amazing than I ever imagined! I was speechless when I walked into the marquee. I was blown away by all of the flowers! You are very talented and I'm glad you were recommended to me.
Monika and Lee, August 2021
Thank you so much for my beautiful bridal bouquet and the flowers you provided for our wedding. They were ABSOLUTELY AMAZING!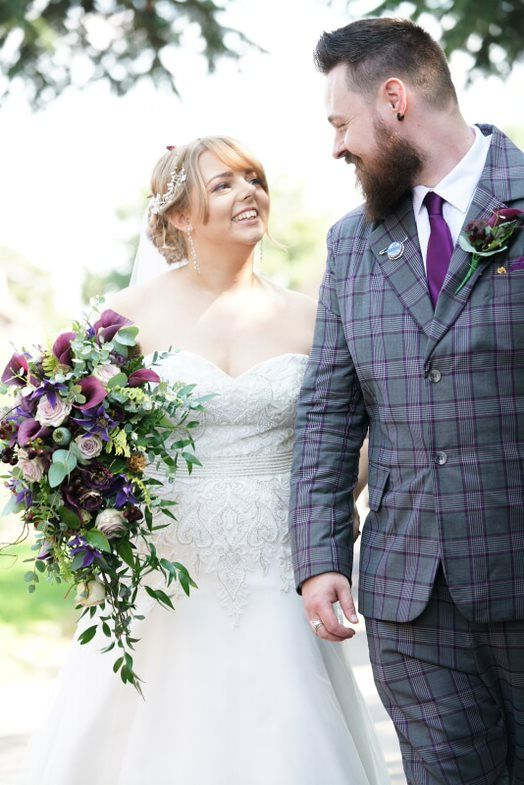 Amy and Nick, July 2021
...the flowers were incredible, thank you so much!
I had so many comments on the day of how beautiful they were, and all the textures of them, they were absolutely stunning, and the buttonholes were better than I'd dreamed!
A massive thank you for your patience too for the numerous date changes...
Photograph courtesy of Simon Murdoch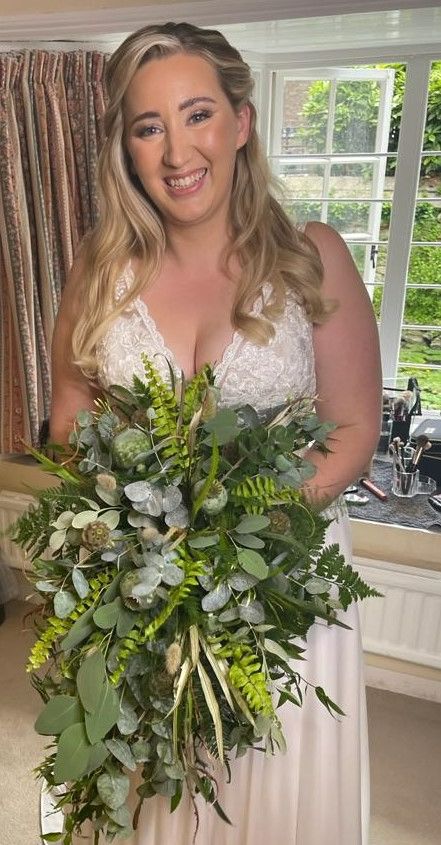 Kelly and Anthony, July 2021
...thank you so much for your hard work with the flowers. They were so much more then I ever imagined and they were just beautiful!!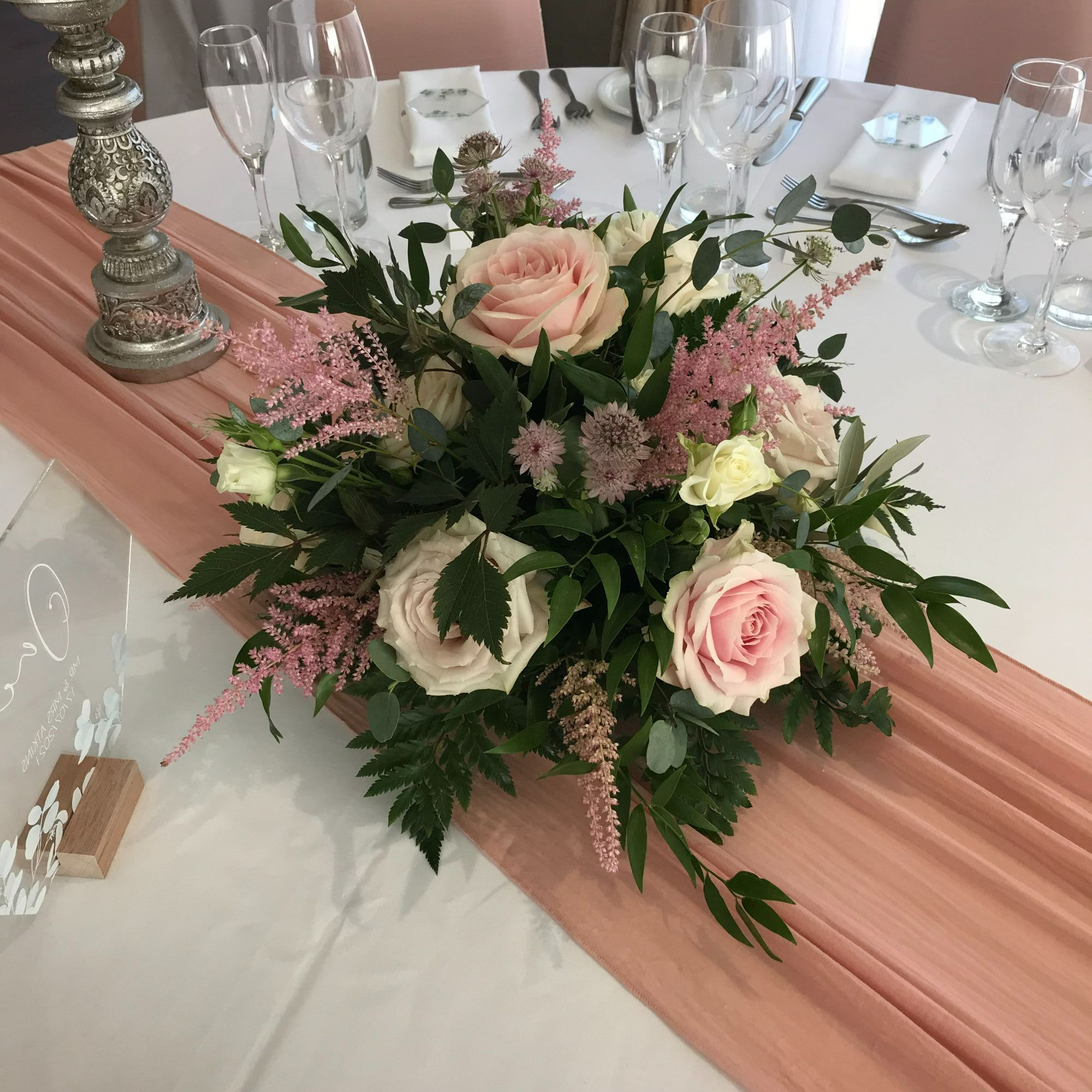 Megan and Kyle, July 2021
The flowers were amazing, better than we ever imagined!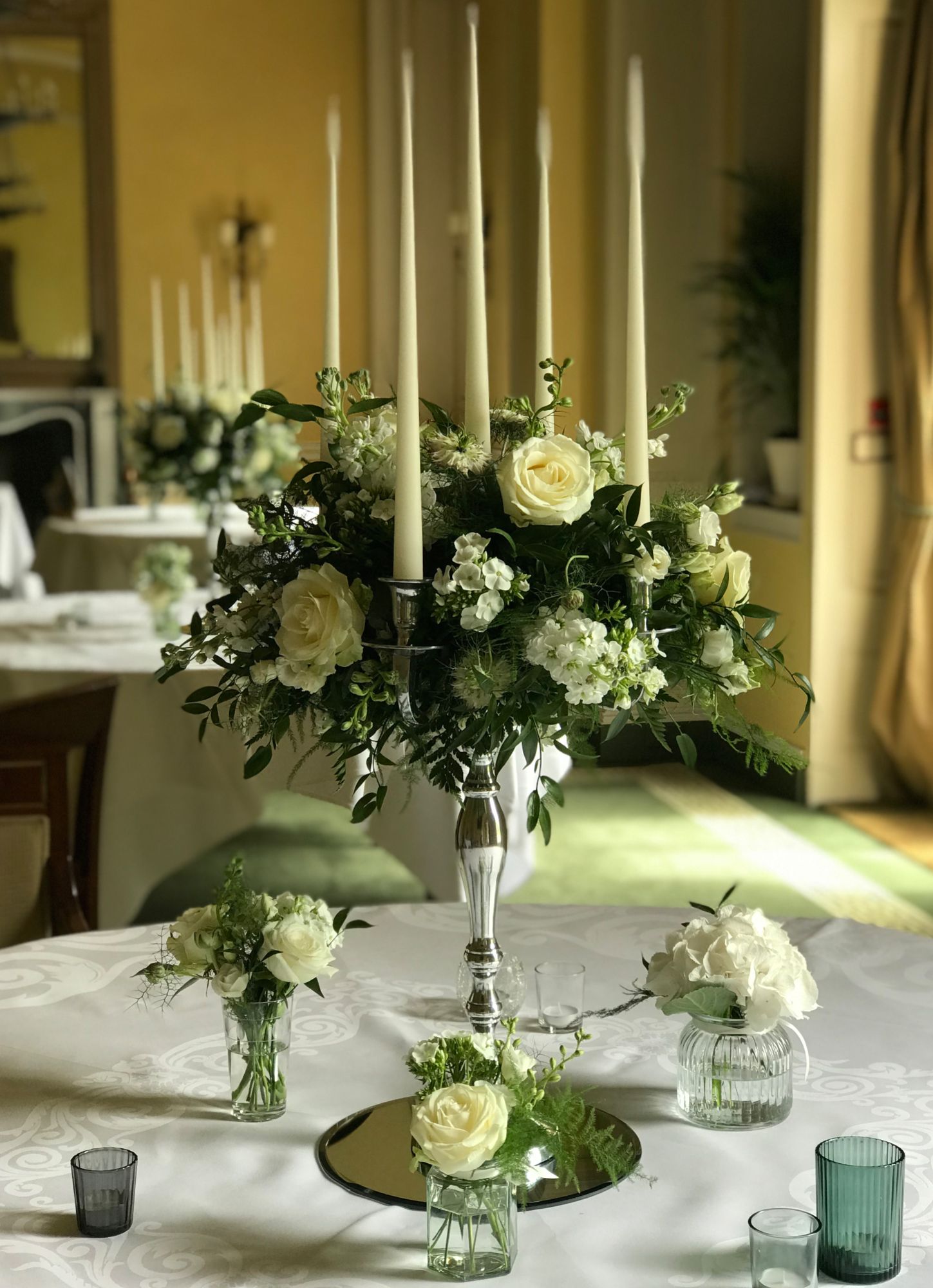 Katy and Sam, June 2021
I firstly wanted to say a massive thank you from both Sam and I for all your amazing work on our wedding day. The flowers were AMAZING! Everything that we wished and wanted for, you absolutely hit the nail on the head.
Our friends and family loved them and it really made the room sing!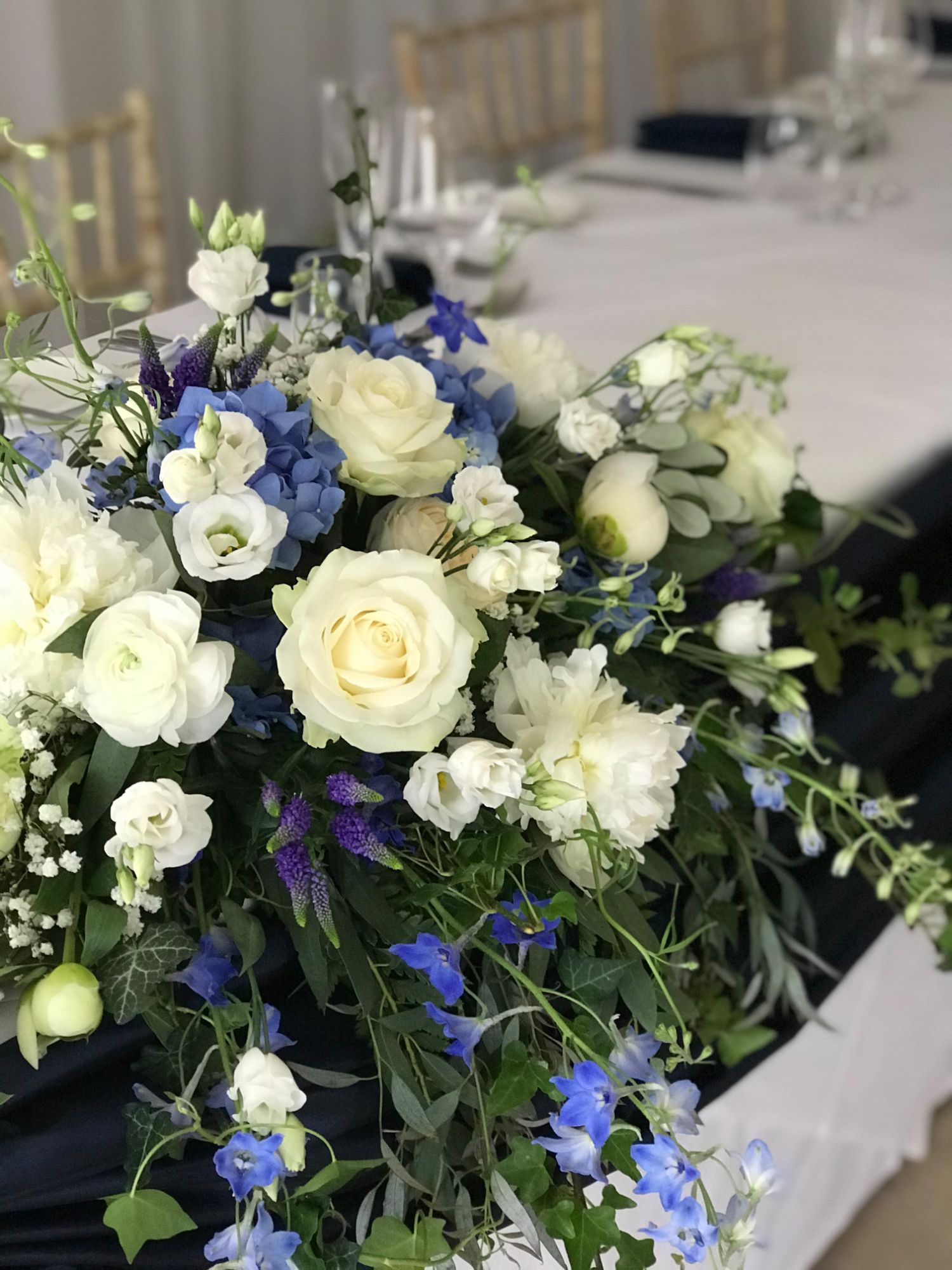 Jacob and Victoria, June 2021
Katie was an absolute pleasure to work with. We were talking for up to one year prior to our wedding day and her suggestions were spot on.
The flowers Katie prepared for our wedding were outstanding, myself, the groom and the wedding party couldn't stop complementing how beautiful the flowers looked on the day. I wish Katie was my local florist as I would use her on a weekly basis!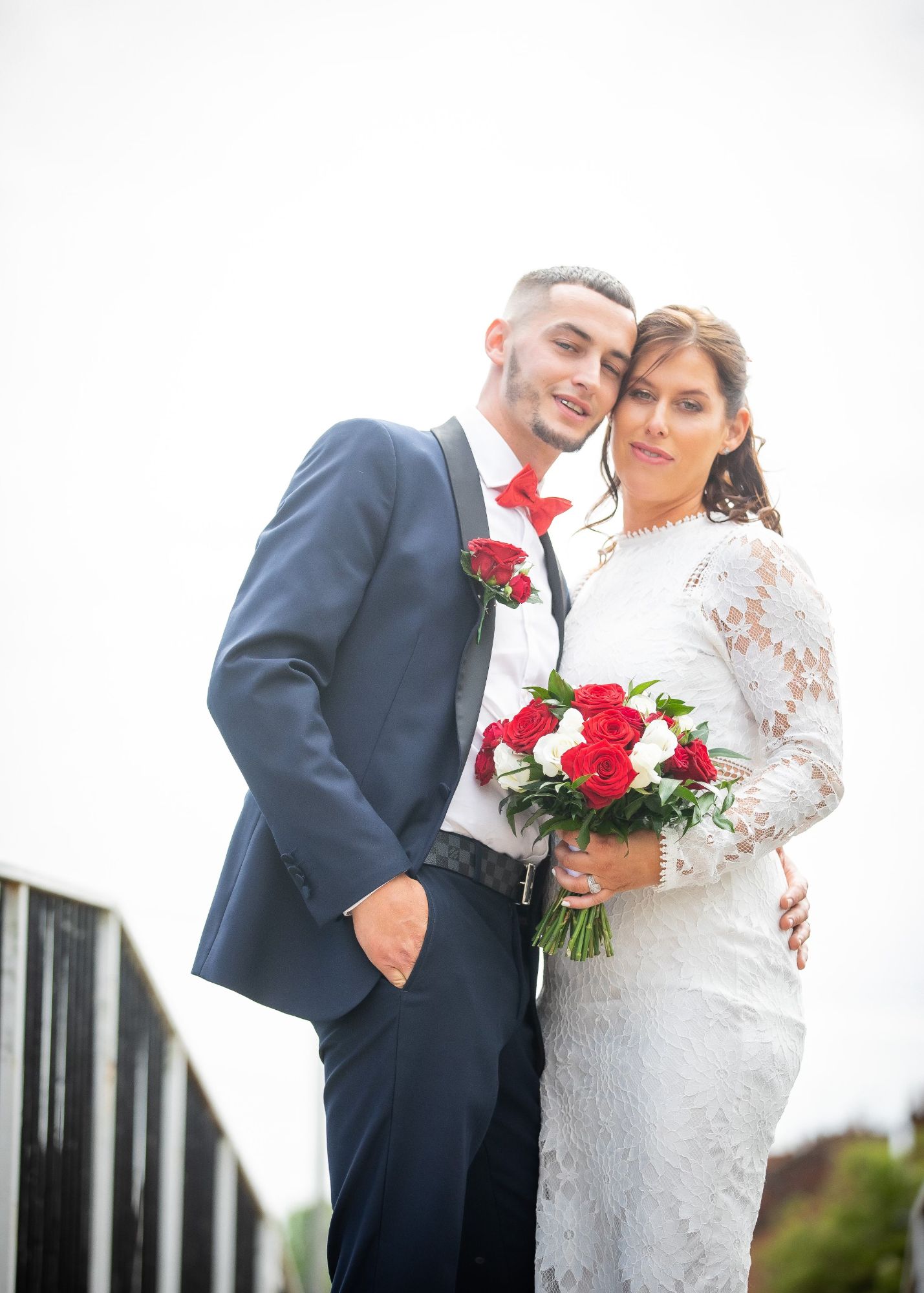 Katy, May 2021
We really loved our flowers. You did a great job. Thank you xx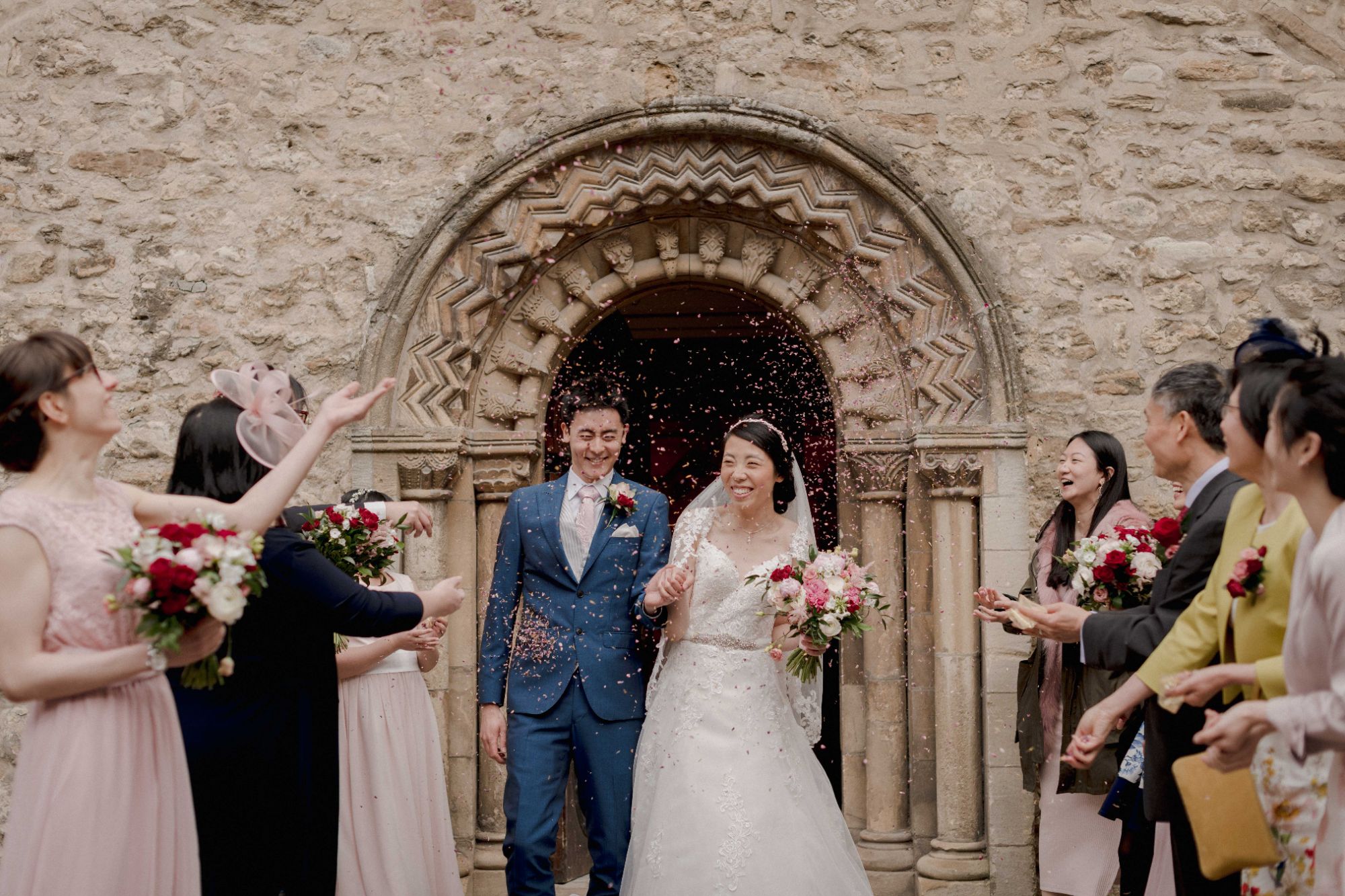 Ludi and Andi, May 2021
Thanks very much, it was a lovely day! Your flowers were so beautiful, we heard a lot of nice feedback. It was lovely being able to put the bouquets into jars for the reception later as well.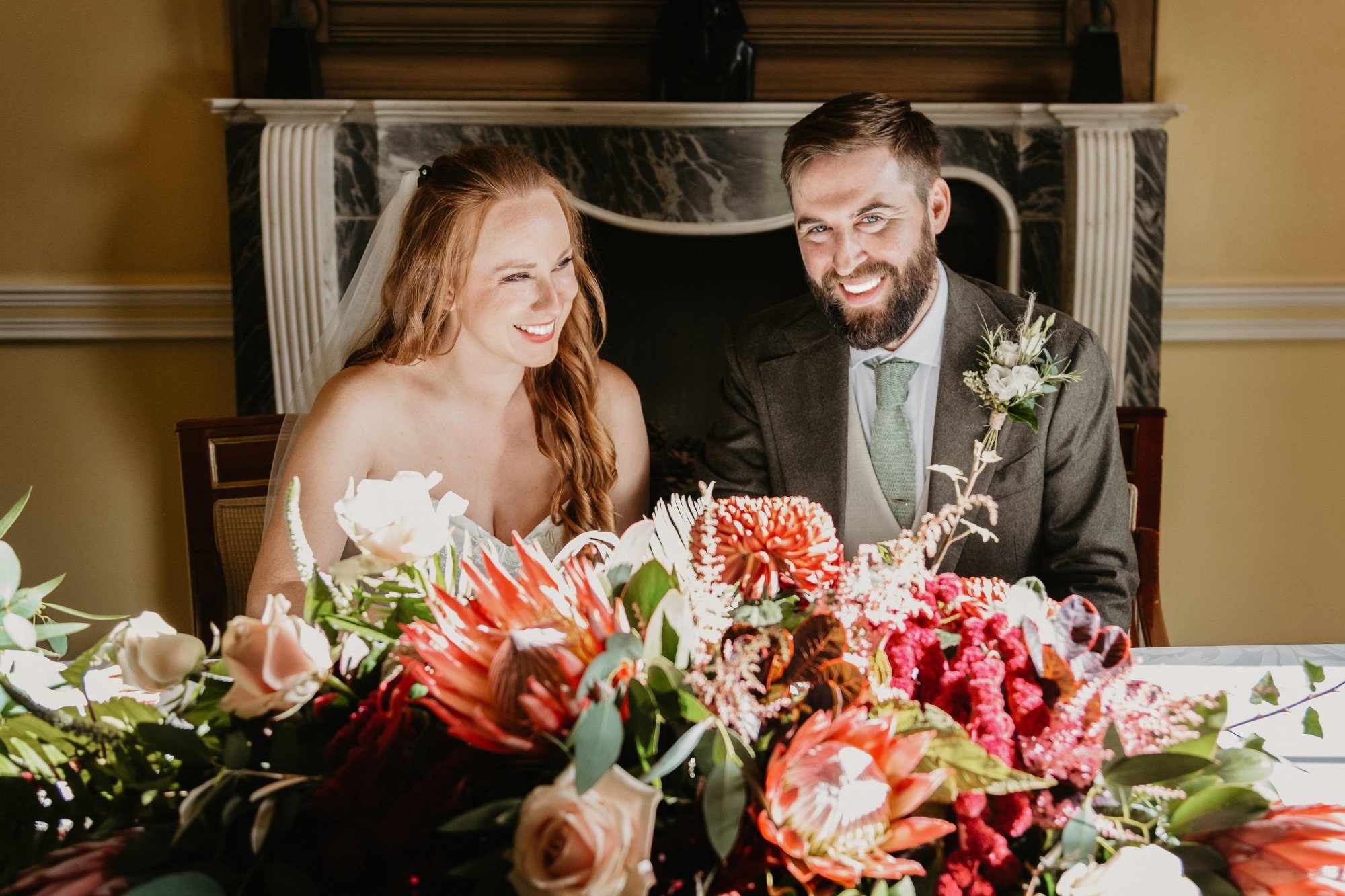 Sam and Jonny, October 2020
...thank you from the bottom of my heart for the beautiful flowers you did. You perfectly brought to life the image I had dreamed up in my head of how I wanted the flowers to look...everyone has commented on the flowers and how incredible and beautifully breathtaking they were.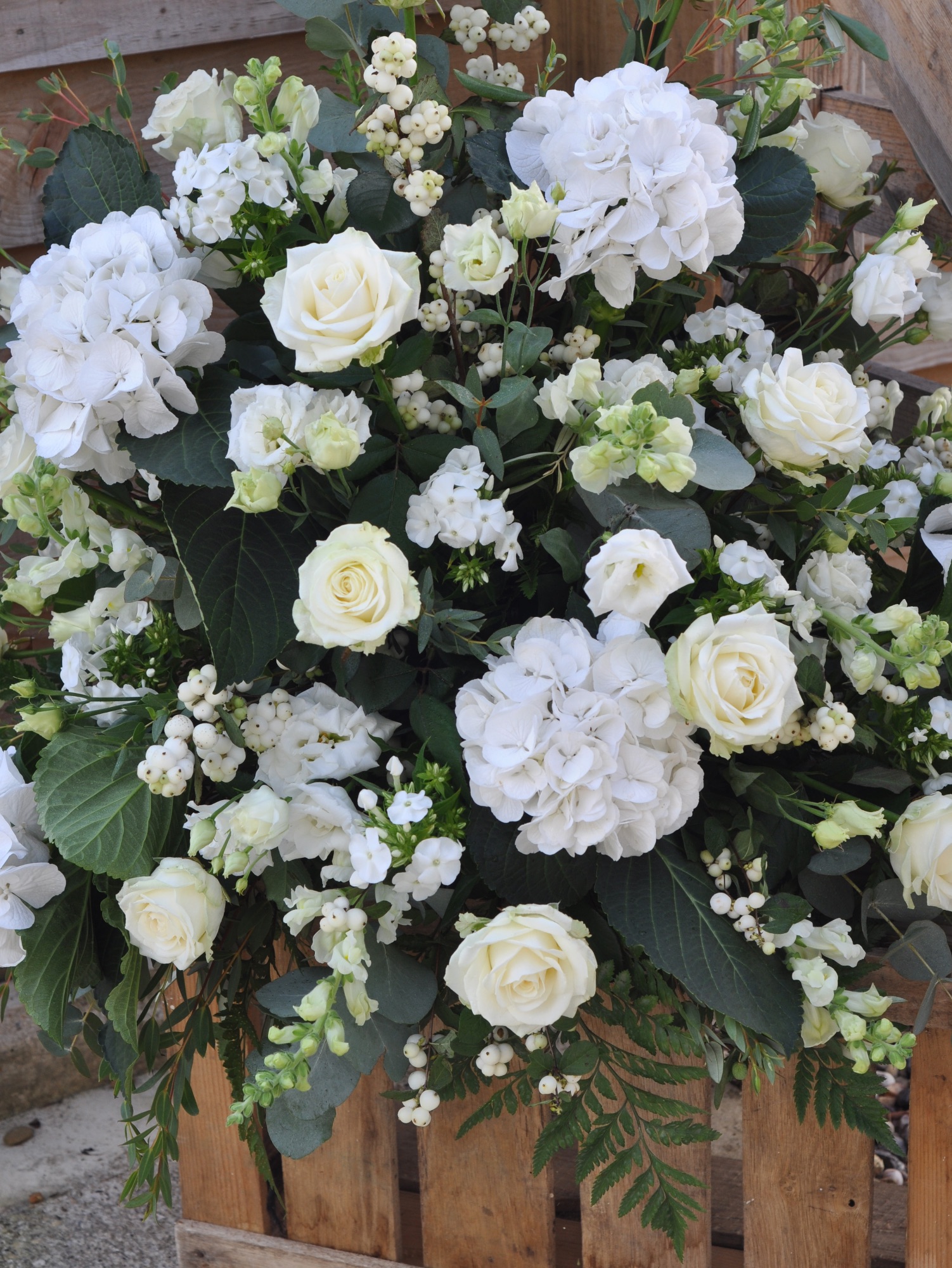 Natalie and Chris, September 2020
We would just like to say a big thank you for your help last month with our wedding. The day itself was a success and really special, despite the roller coaster run in to the wedding. Thank you so much for your help and willingness to adapt with the ever-changing guidelines. The flowers looked amazing and really did make some of the pictures, and the maid of honour absolutely adored her bracelet!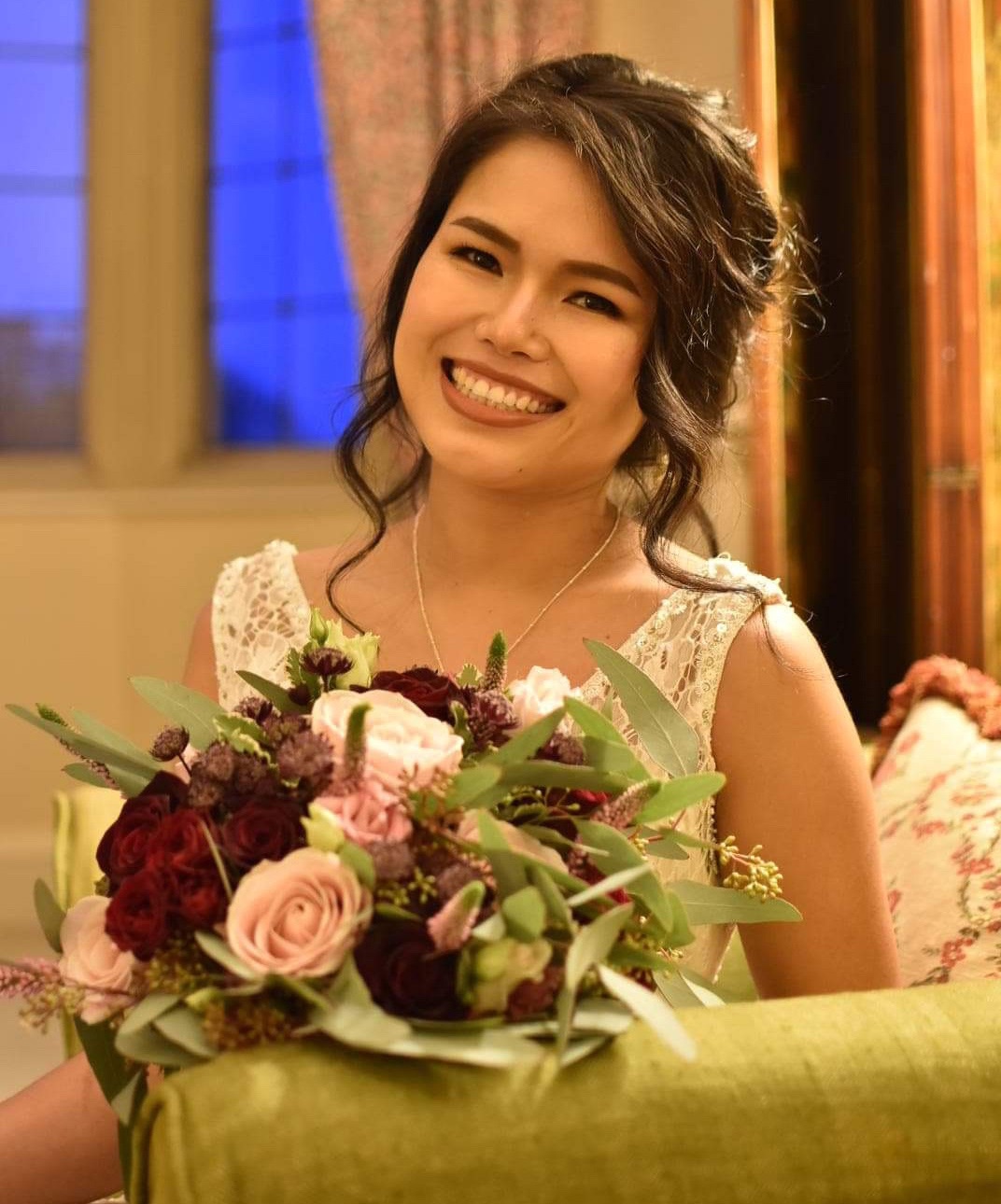 Annie, December 2019
Beautiful flowers Katie, thank you so much!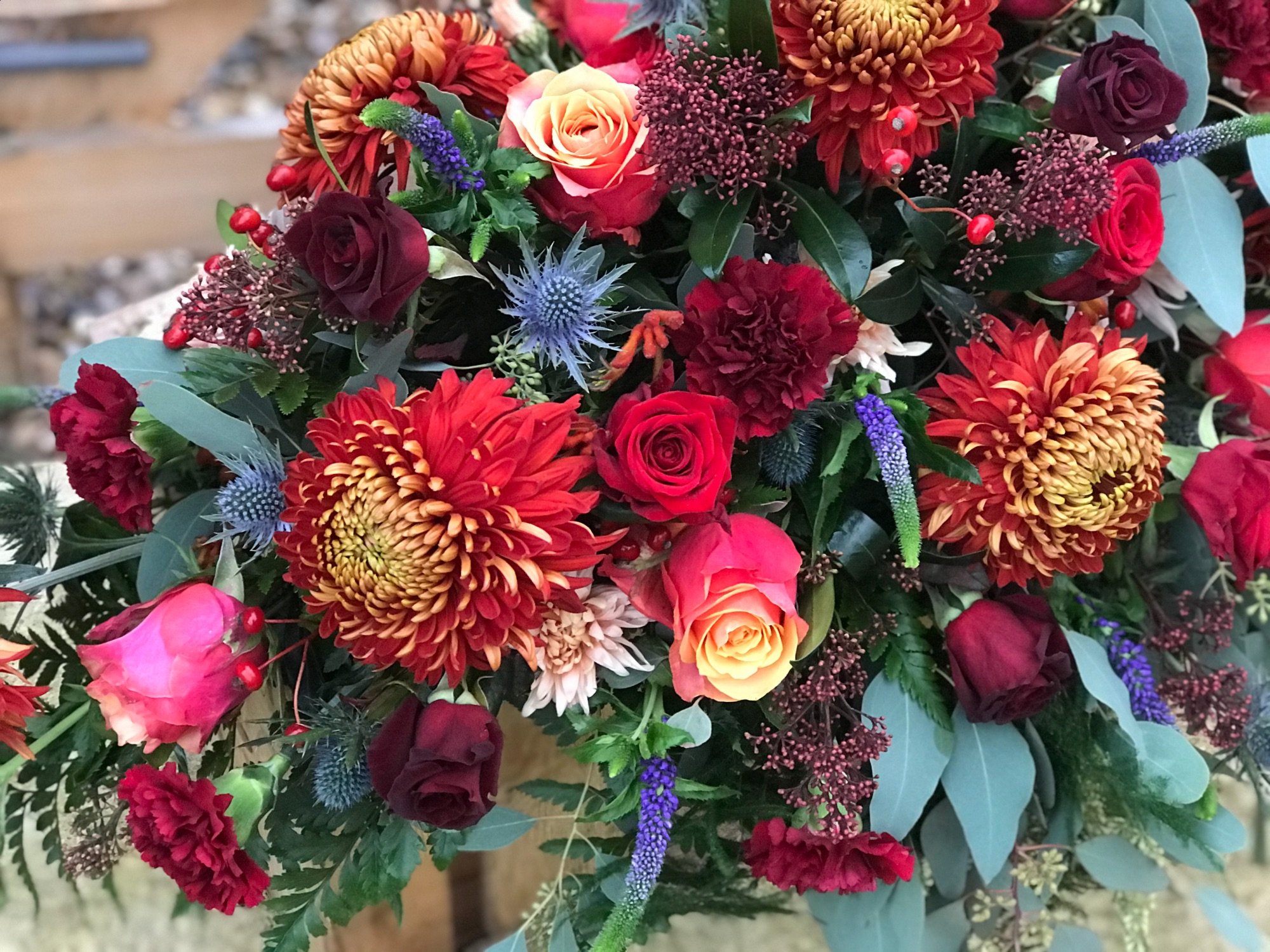 Olivia and Koen, November 2019
...a huge thank you for our beautiful flowers on Saturday! They were everything I had dreamed of and more.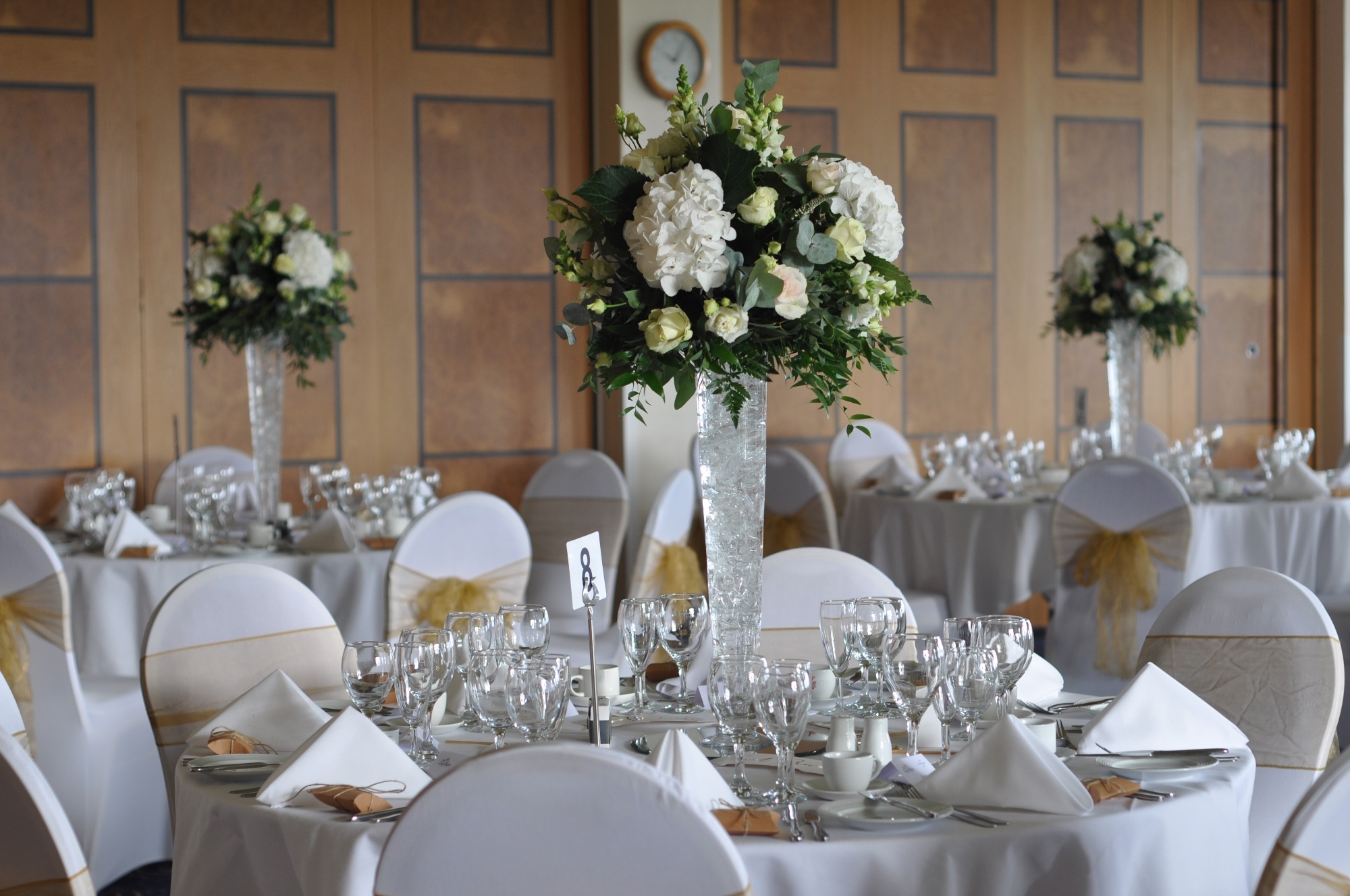 Anthony and Denisa, September 2019
We just wanted to say a huge thank you for our wedding flowers. Everything was absolutely stunning, we spent most of the reception admiring the flowers!!
Thank you so much for all of your hard work and for delivering everything to the different locations. You truly have an amazing talent and the flowers made the day that extra bit special, we will never forget them.
Again thank you so much and we will definitely be using you for all our future flower requirements and recommend to everyone we know!
Mr and Mrs Larner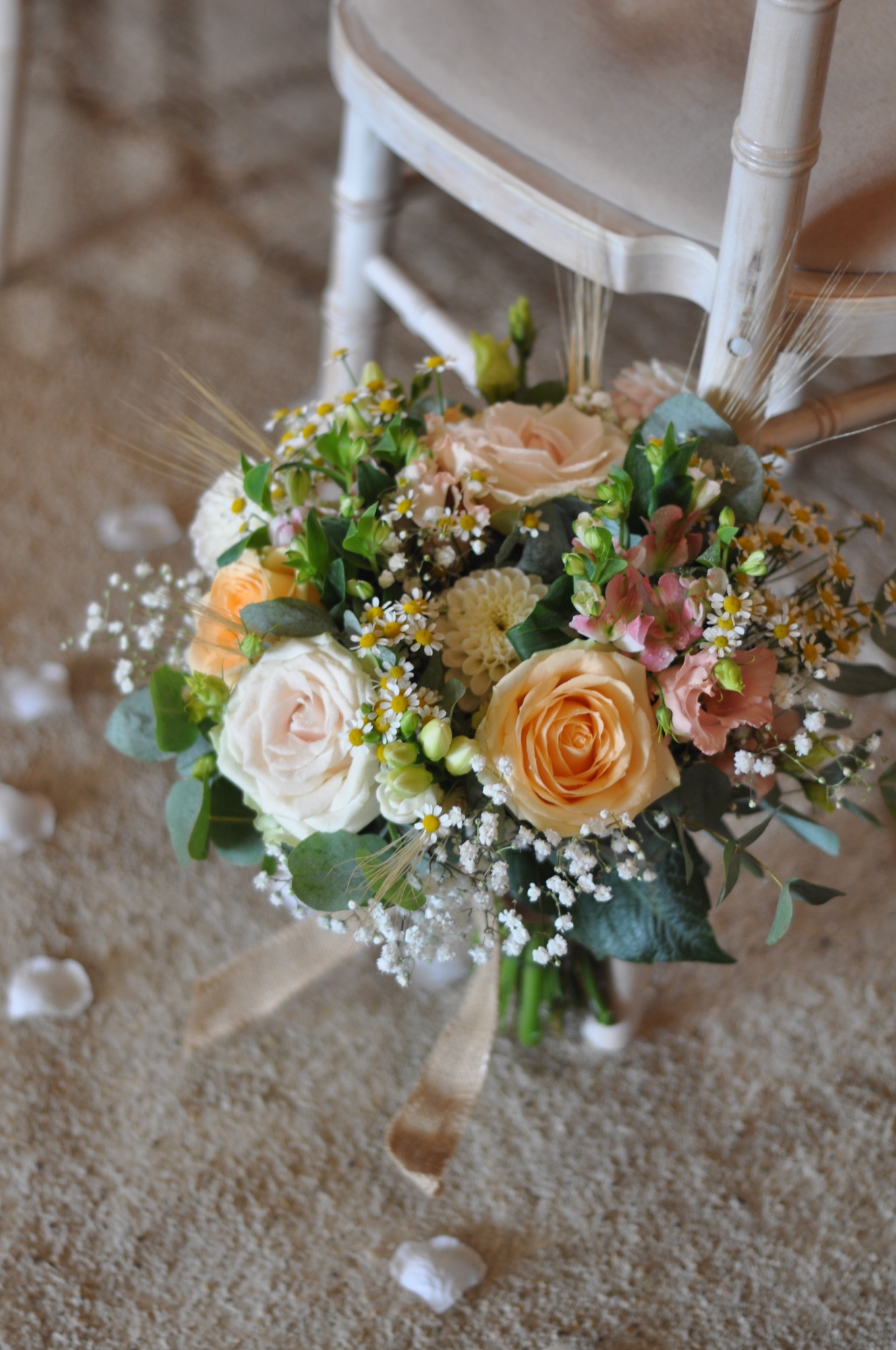 Emily and Mark, July 2019
I couldn't recommend Katie at Gladys Doris Flowers highly enough, she went above and beyond to understand and deliver truly beautiful flowers for our wedding to suit our theme and venue. The suggestions Katie made and the combinations of flowers she used worked perfectly and the amount of compliments we received about how generous and gorgeous the flowers were was testament to the effort and attention to detail put in.
Thank you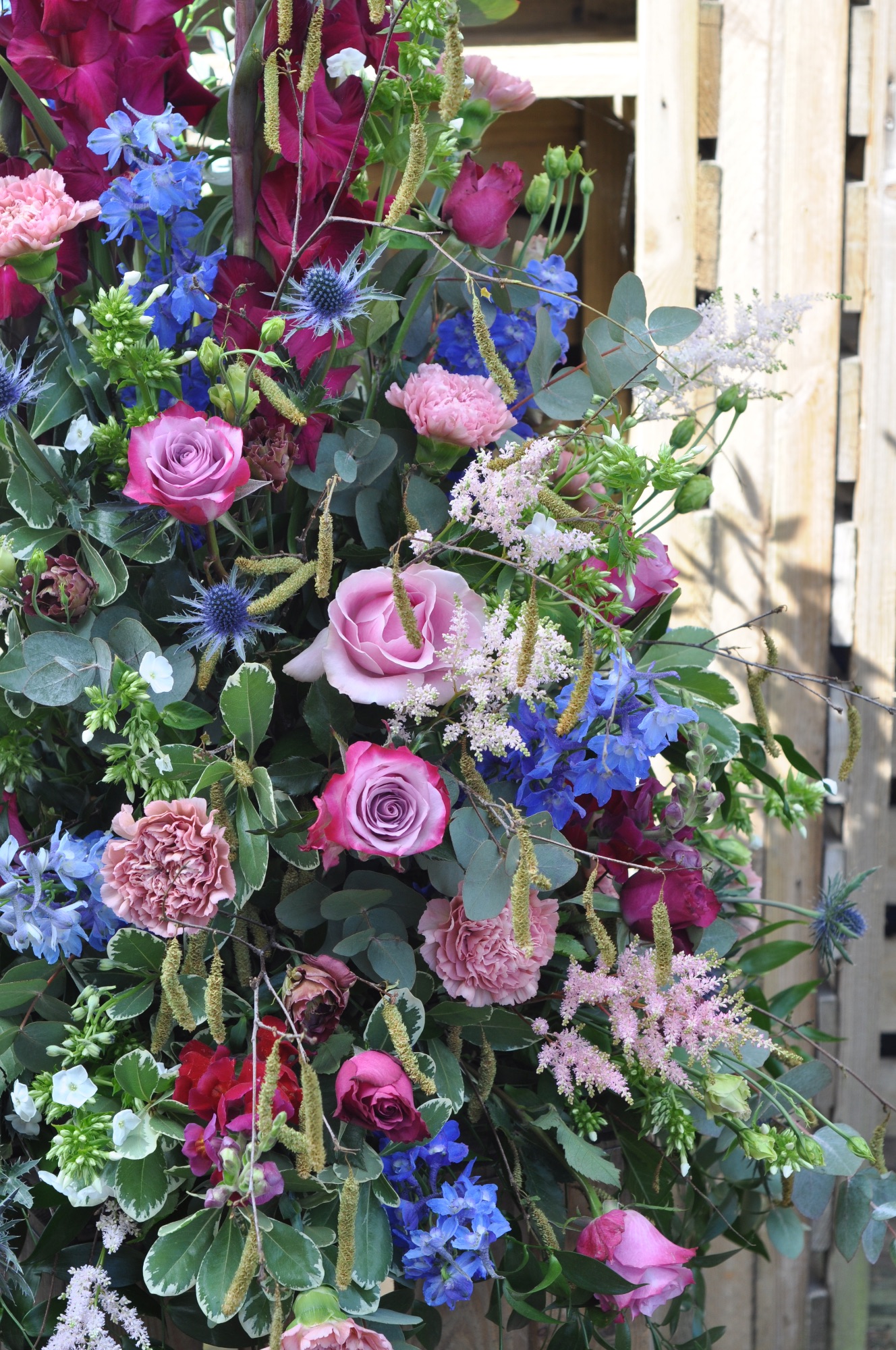 Angela and Sean, June 2019
We just wanted to show our appreciation for the amazing job you did for our wedding. The choice of flowers and colours were perfect, beautiful and commented on by so many. Thank you so much.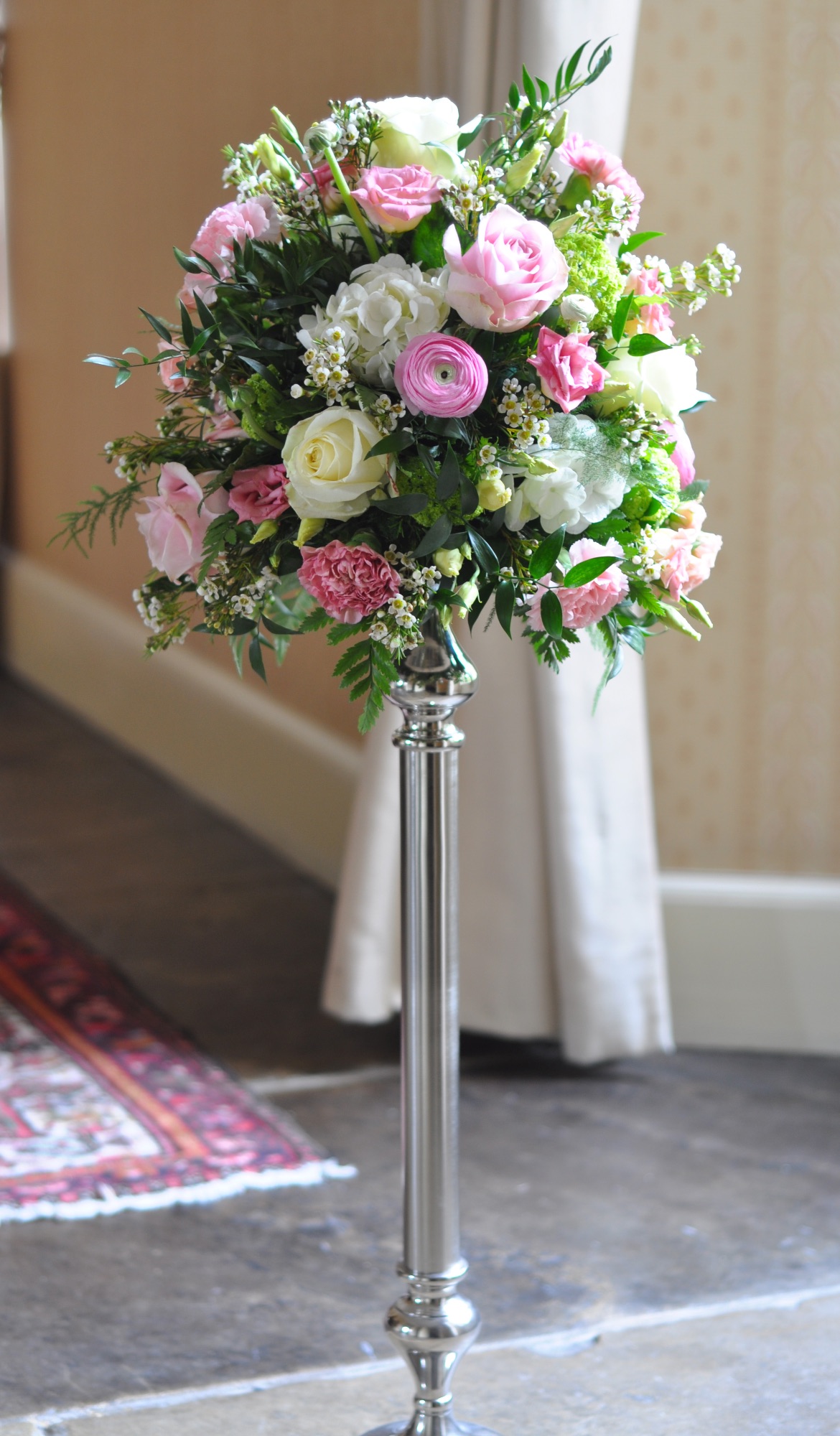 Gemma and John, April 2019
Thank you very much for our beautiful flowers, they were absolutely perfect, everyone commented on how lovely they were so thank you very much!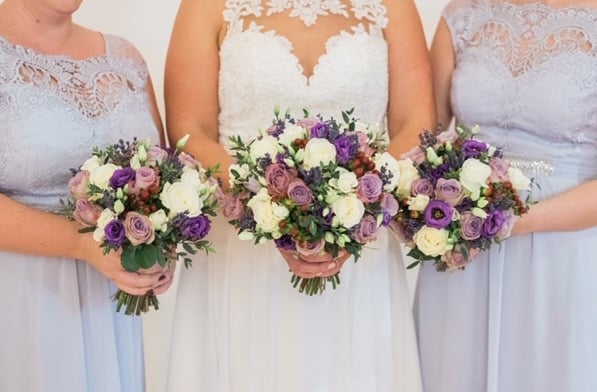 Laura and Johnathan, November 2018
...a massive thank you for creating the beautiful flowers for our wedding on 10th November 2018. So many people commented on how lovely they were - they really were gorgeous.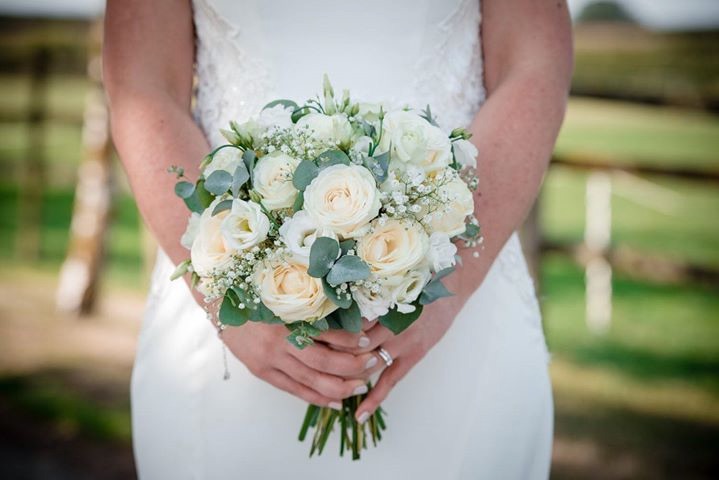 Kara and Anthony, August 2018
Thank you for helping to make our wedding day so special. You were amazing from day one and understood our ramblings about what we were looking for, ... The buttonholes and bouquets were perfectly stunning. We will be recommending you to everyone!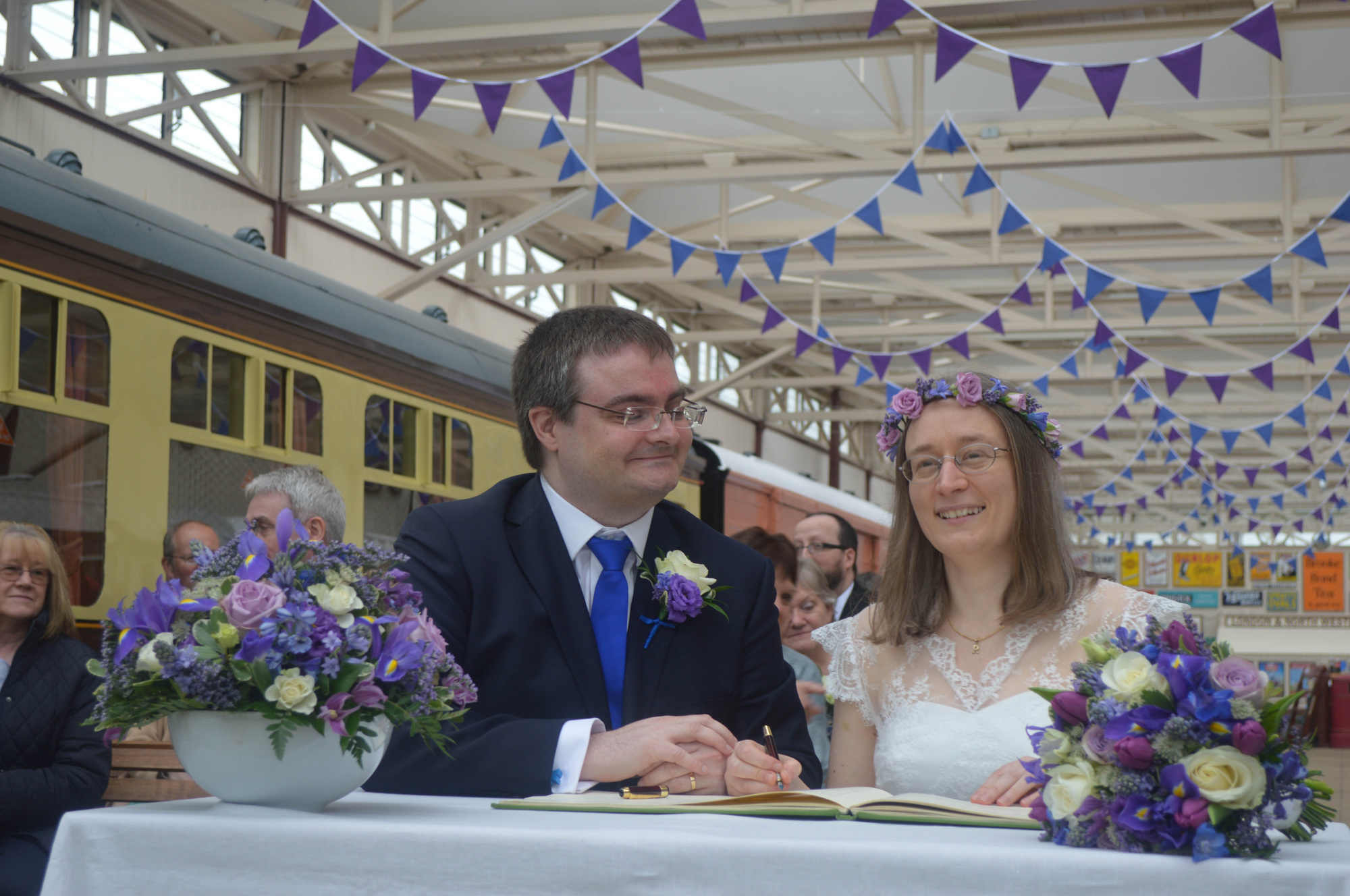 Rebecca and Andy, April 2018
Dear Katie, Thank you so much for doing all the flowers for Rebecca & Andy's wedding on Saturday. Rebecca was delighted with the bouquet and the headdress,... The bowls of flowers looked stunning in the venue and were much admired. It all looked beautiful and the colours were perfect. After the wedding, the bowls were distributed amongst the close family and mine are still looking fabulous today. Again, thank you very much indeed for such a stunning display.
Best wishes, Pippa (Mother of the Bride)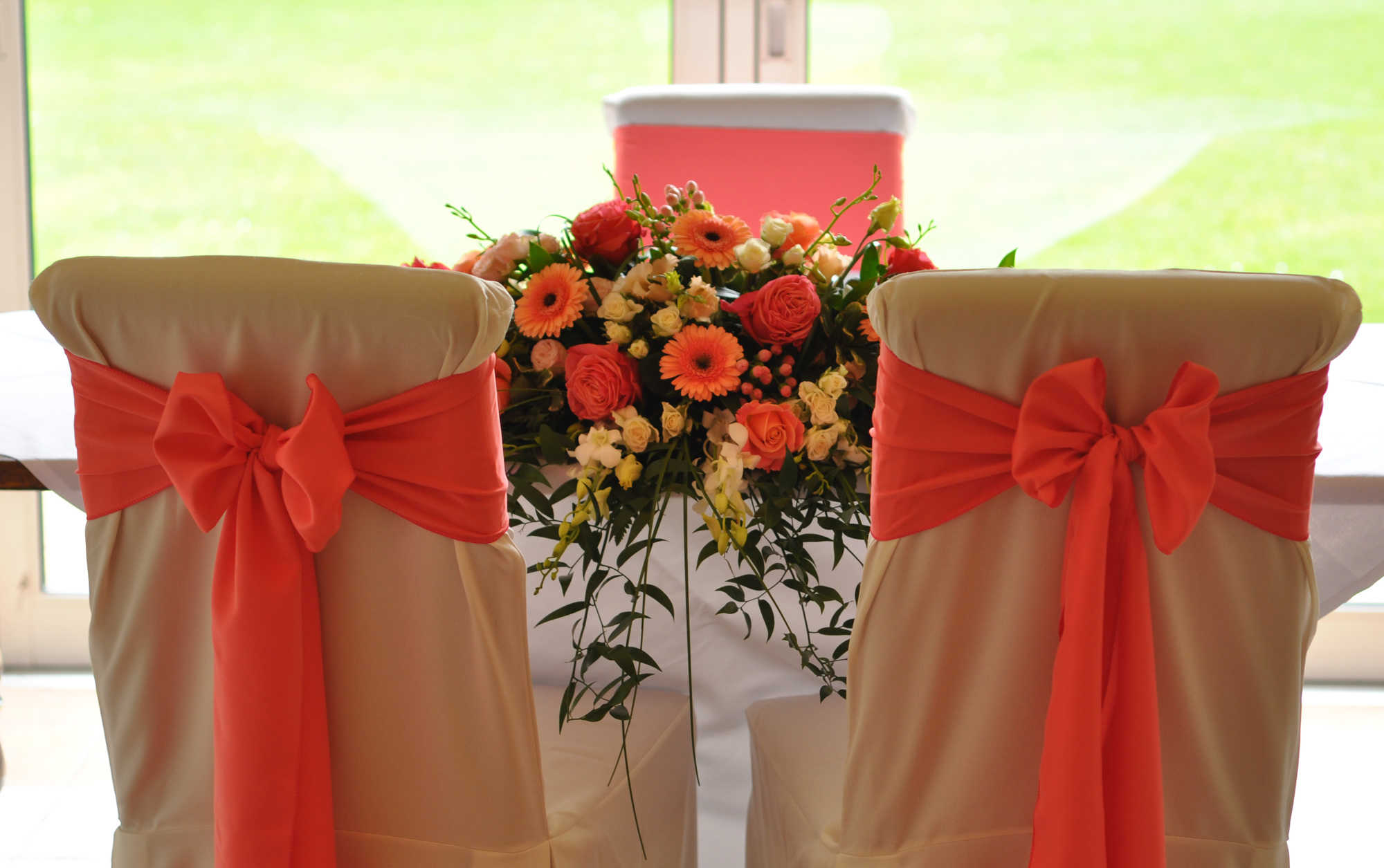 Holly and Ian, March 2018
Thank you so much for the beautiful flowers. We had so many lovely comments about them! They were more than we could ever have hoped for.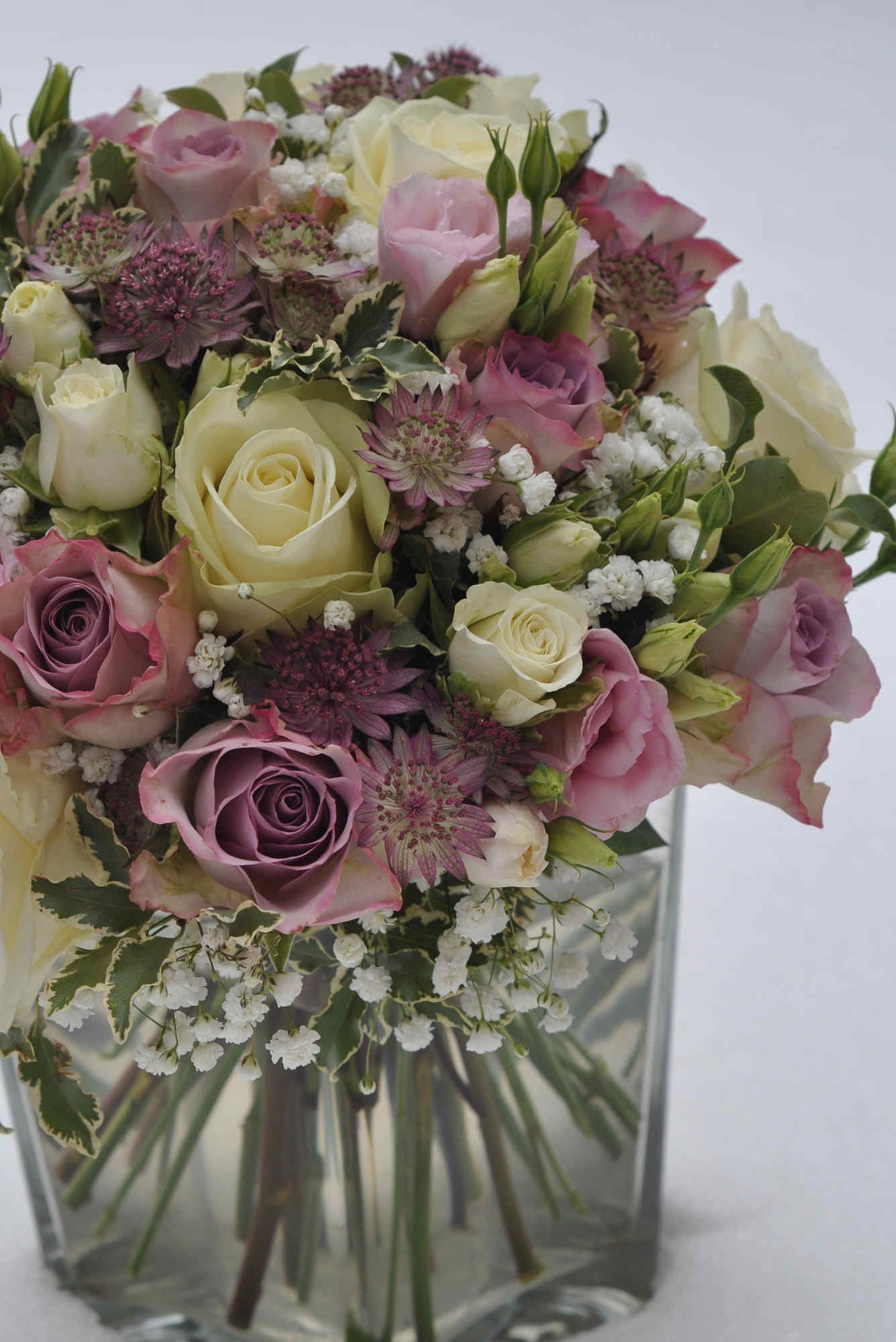 Natalie and Tom, February 2018
Katie thank you so so much for the flowers. They were absolutely beautiful. Exactly what we wanted!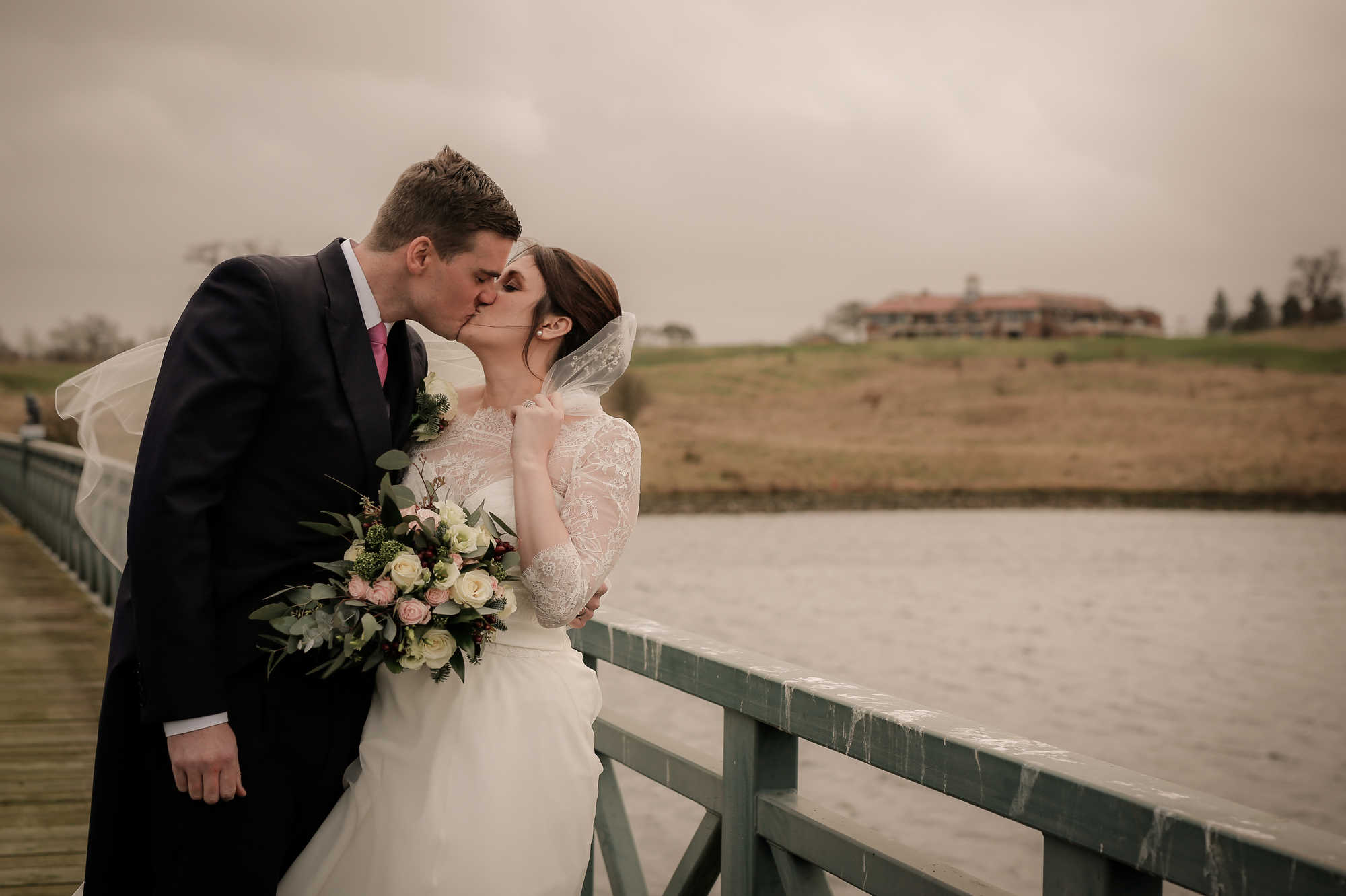 Sian and Harry, December 2017
A huge thank you for our wedding flowers. They were incredible! Thank you for being able to bring our 12 days of Christmas vision alive so perfectly! We had so many compliments on the flowers!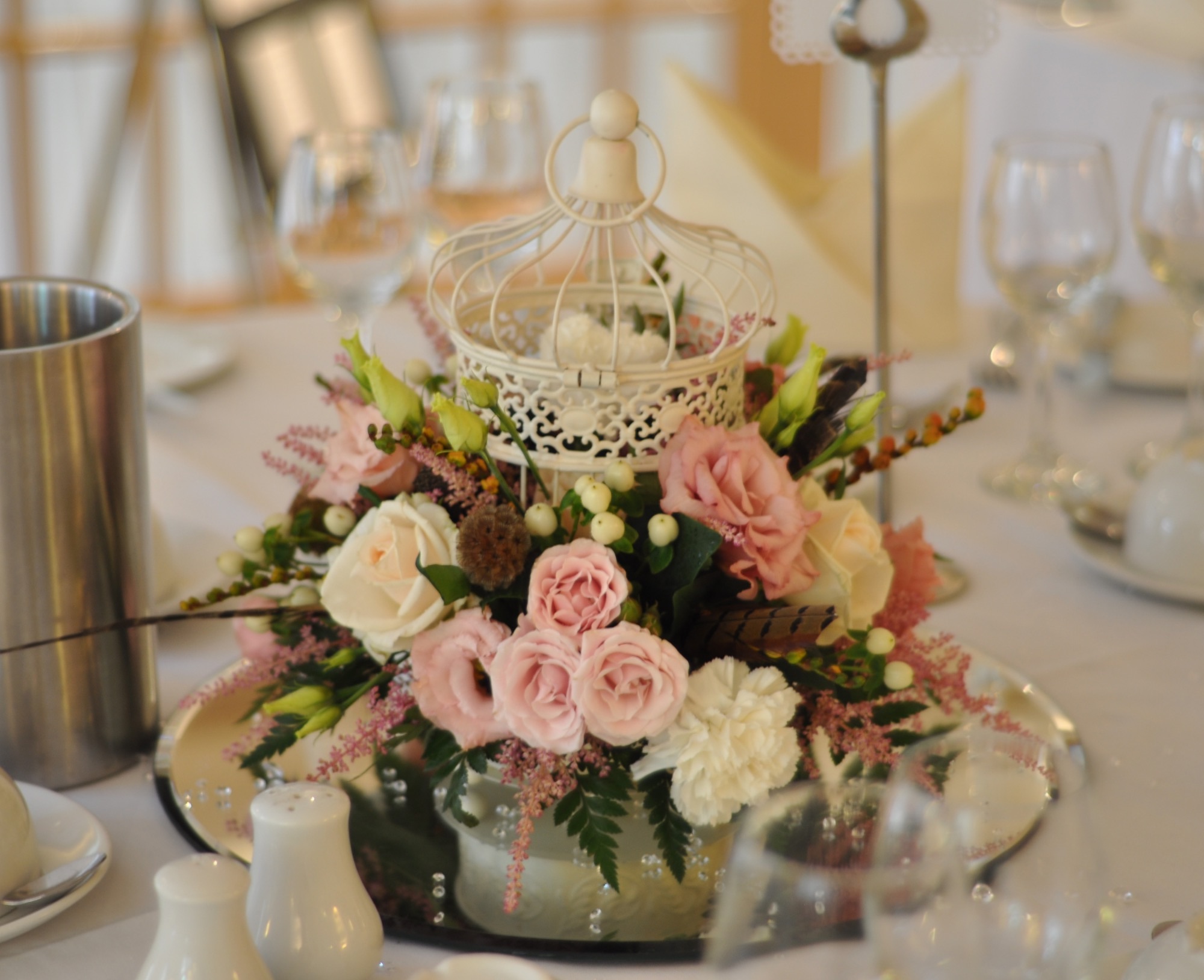 Paula and Rob, November 2017
We just wanted to say a huge thank you for all your hard work the flowers, bouquets, buttonholes and corsages were so beautiful and lite up the venue.
It made our day so wonderful.
Kind regards, Paula and Rob Marvin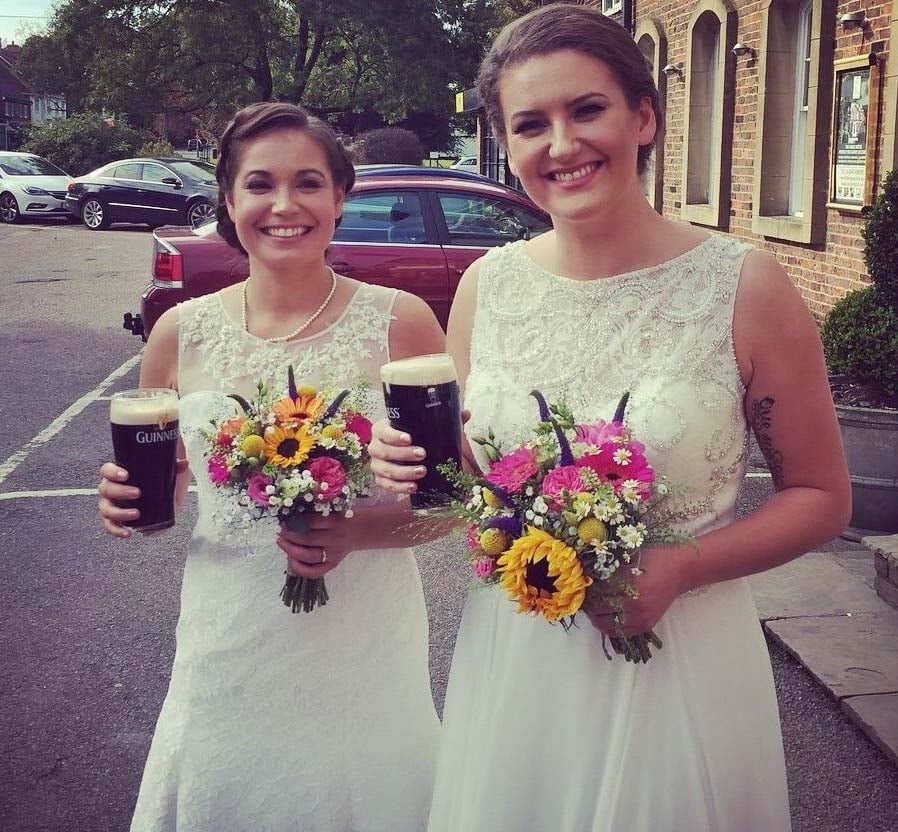 Heidi and Gilly, September 2017
The flowers you made for our wedding are probably some of the most beautiful we have ever seen. We can't thank you enough for how hard you must have worked to produce something so stunning!
They looked so good there was a line of people waiting to take some of the bottles home with them!
Thank you so much for everything.
Heidi & Gilly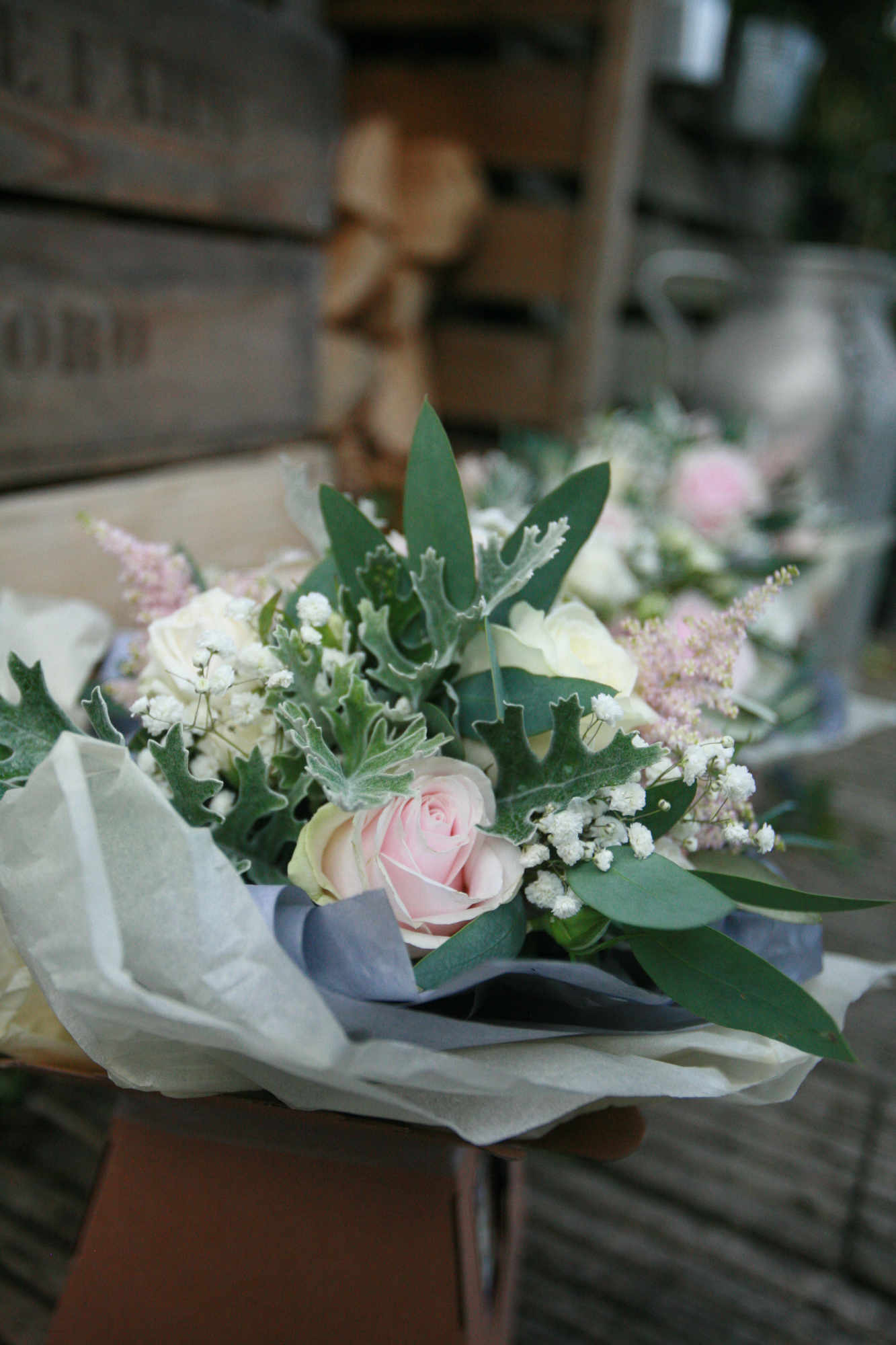 Nadia, July 2017
Gladys Doris flowers supplied my wedding flowers and from the start they offered a professional and reliable service. Katie was lovely and really took the time to understand what I was looking for. She offered me advice when I wasn't sure about particular things and always listened carefully to the specifics that I wanted.When my flowers arrived on the wedding day they were more beautiful than I could have imagined. They were absolutely perfect and exactly what I wanted. The flowers at the venue were equally beautiful and the next day I had many of my guests take them home smiling. They lasted several days at home and looked absolutely beautiful.I am so grateful to Gladys Doris flowers for providing such a wonderful service at an affordable price and I would recommend their service without hesitation.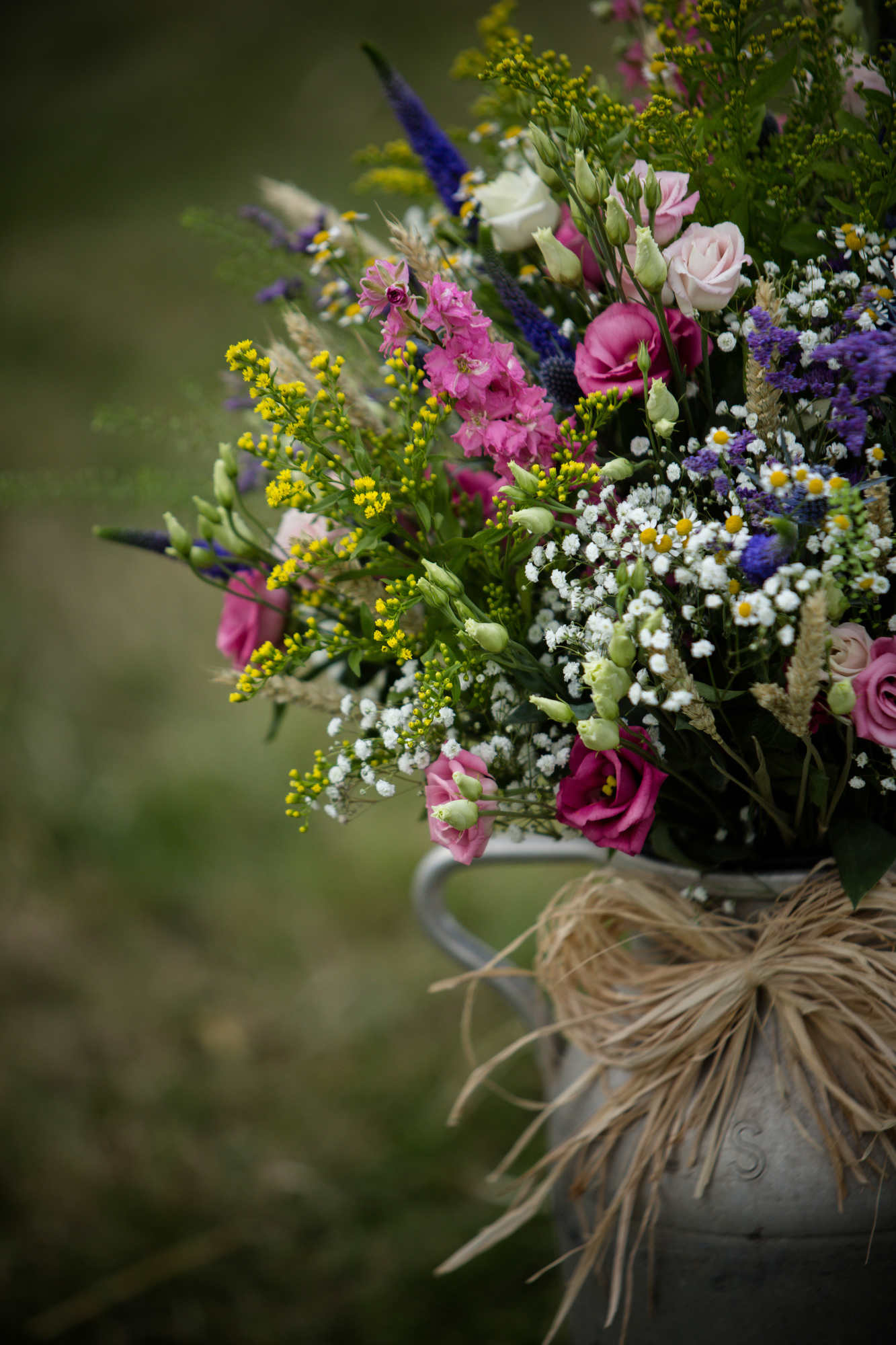 Clare, July 2017
Thank you for your incredible hard work, and for making the flowers so very, very beautiful. All of our guests said how stunning they were, you really did a fantastic job!

Becky, June 2017
Katie did the flowers for our wedding. She did a fantastic job, the bouquets and vases looked amazing! Thank you so much.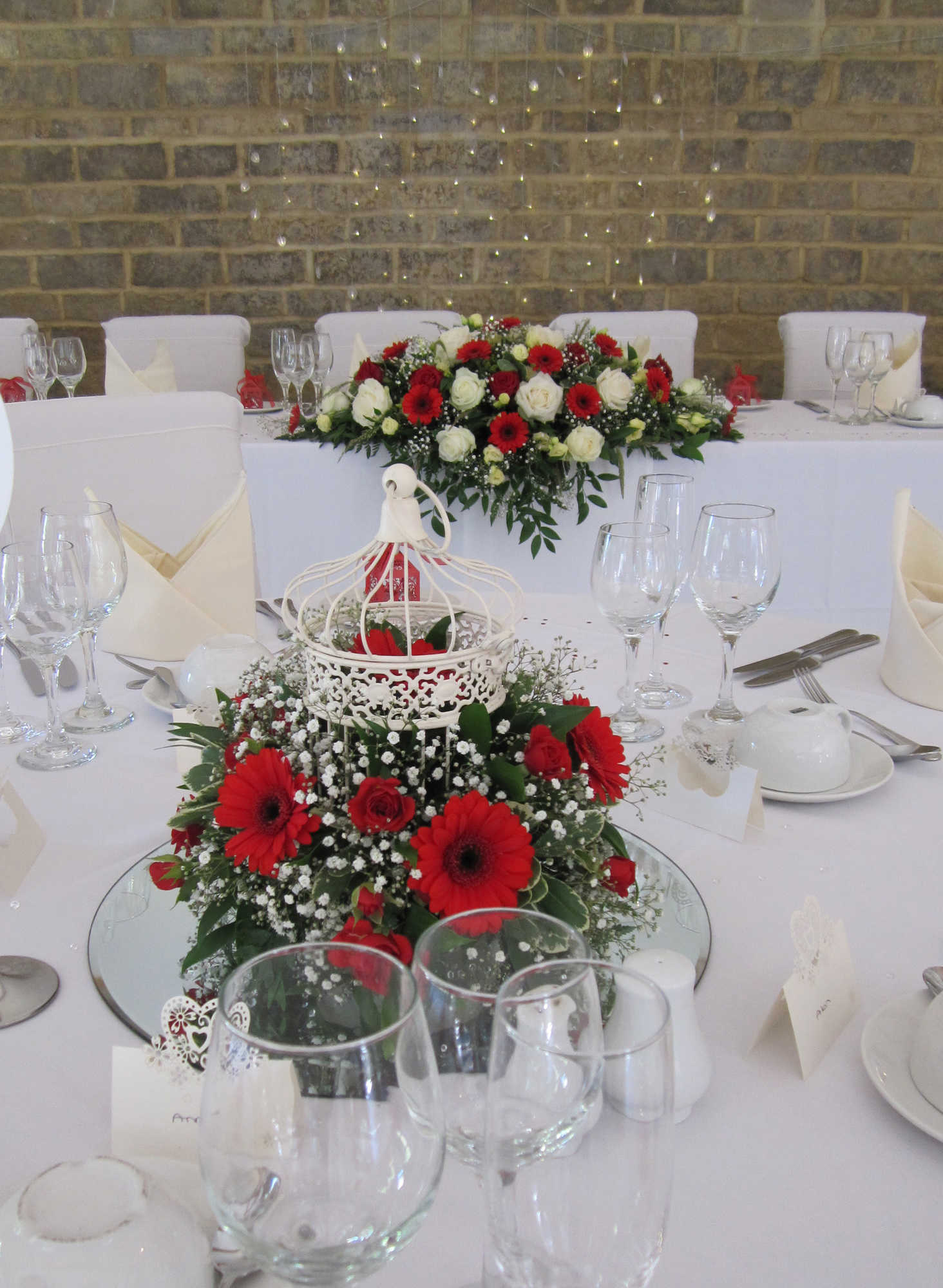 Alison, June 2017
Just wanted to say thank you for the beautiful arrangements you made for our wedding day. Everyone commented how lovely they were, it was exactly what I pictured them to be!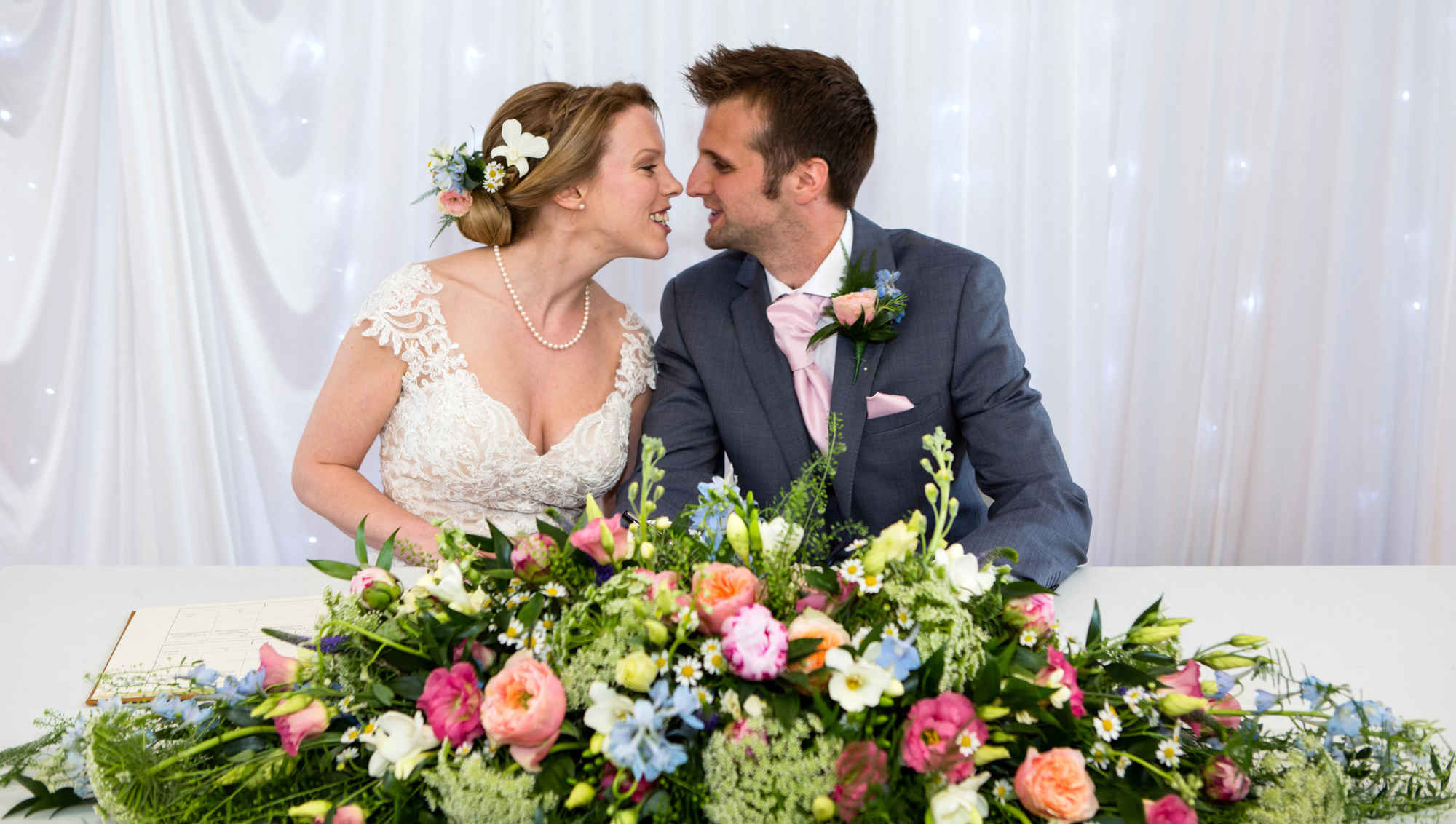 Jo and Dave, May 2017
'We absolutely loved the flowers put together for our wedding day. We received so many compliments about Katie's work and I would absolutely recommend both her talents in floristry and her kind and helpful consultation in the build up to our wedding day.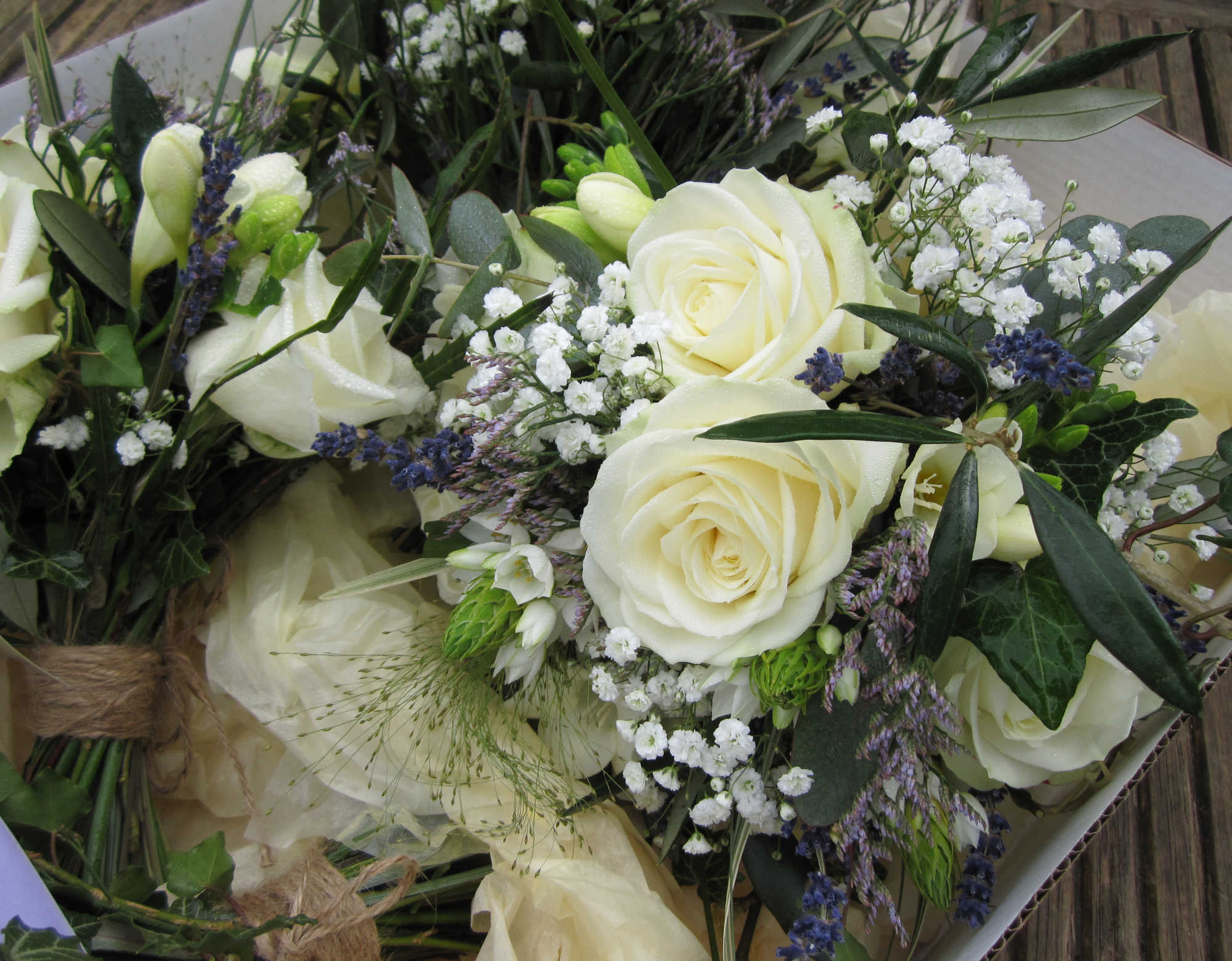 Emma, May 2017
We were delighted with the flowers and the service we received. You created the bouquet that I had imagined down to the last petal. the displays and buttonholes were also beautiful. Thank you for bringing my flowery dream to life!