The perks of an Autumn inspired wedding
Posted on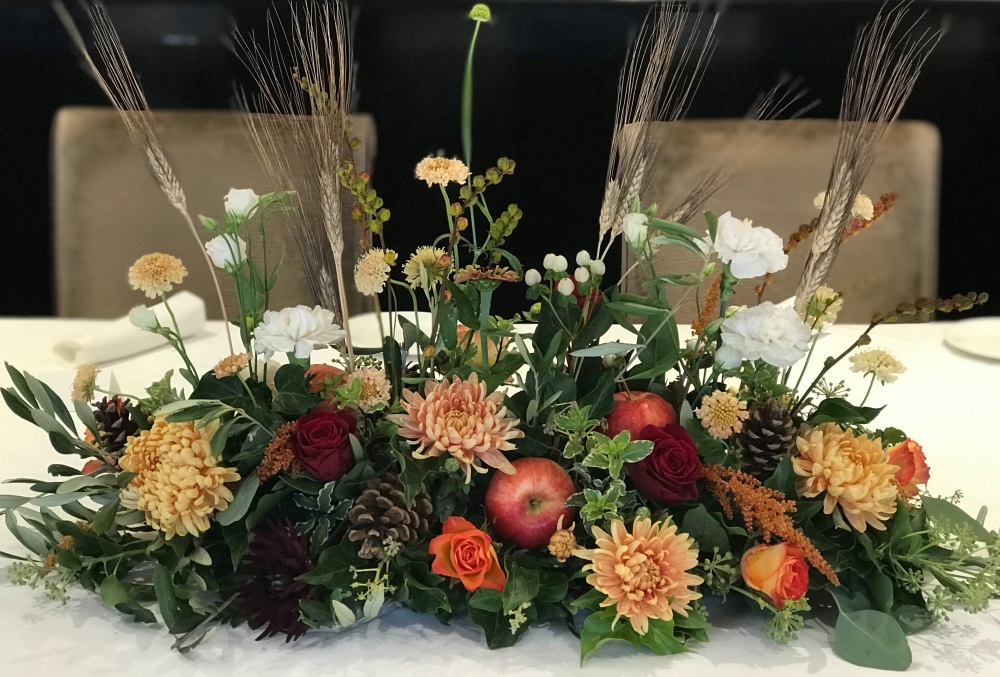 It doesn't seem possible that Autumn is already upon us. Despite so many things being on hold, the year has sped by regardless. You can feel change in the air with cooler nights and daylight has gained that softer, Autumn glow. I can't deny that we've had some beautiful, long Summer days this year, but for David and I Fall is probably the time of year we look forward to the most. I much prefer wrapping up from the cold than a sweltering hot day you can't escape. Perfect weekends for us are frosty, sunny days, walking in the woods with the pooch and a country pub pitstop for lunch by the fire.
The rich colours of trees with their changing leaves and hedgerows full of berries and seed heads all supply bundles of inspiration to work with. All these reasons meant when planning our own wedding day, it had to be this time of year.
Fall colours for me are those rich warm shades of rusts, oranges and golds. If you are planning a wedding for September, October or November embrace the wonderful textures too. If you're struggling for a starting point for planning the feel for your day, take a walk in the fresh air and look to nature to lead the way. Even the stunning sunsets we get in late summer/early Autumn produce some beautiful colour combinations.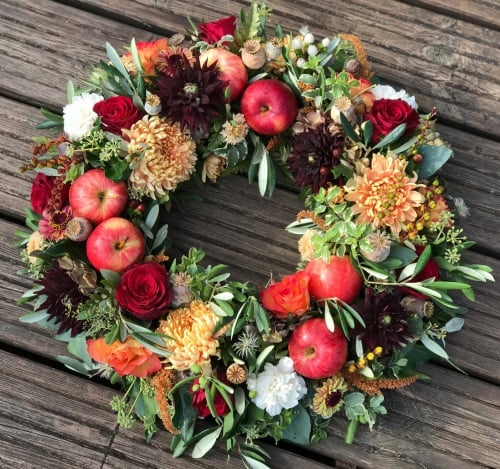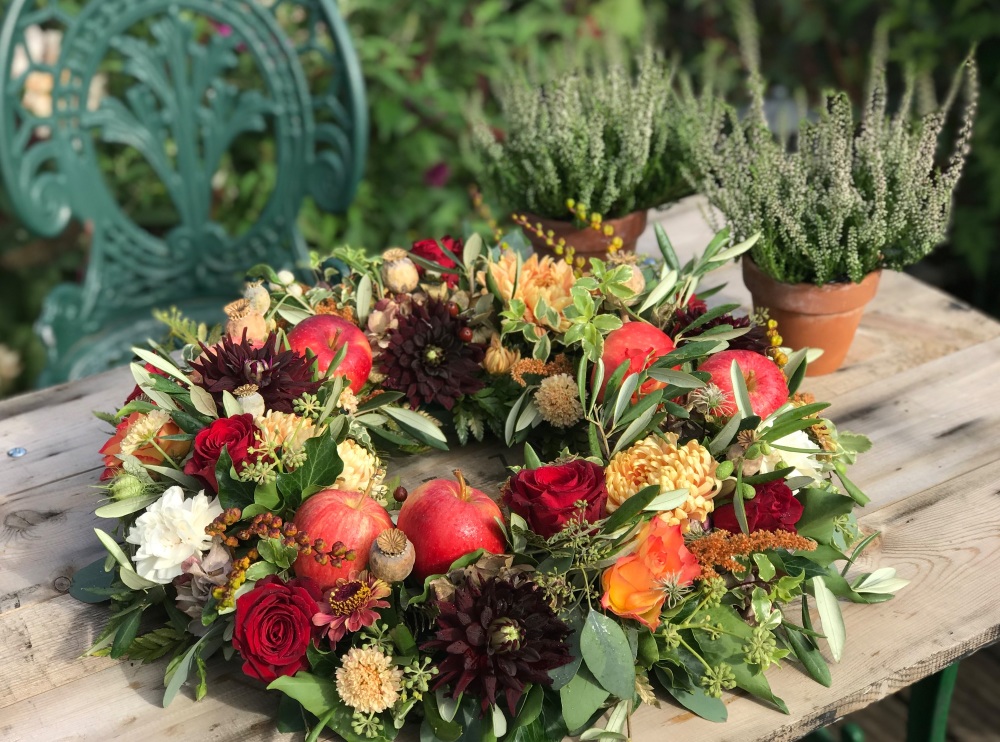 Our neighbour's trees are heavy with apples at the moment. Their shiny red skin adds a pop to this Autumn wreath. They are simple and inexpensive to add into an arrangement but make an unexpected twist to soley using flowers and foliage.
---
Good to use this season:
Chrysanthemum blooms
Dahlias
Asters
Roses
Hypericum berries and rosehips
Oak leaves
Gourds and pumpkins
Safari Sunset
Chinese lanterns
Dried wheat
---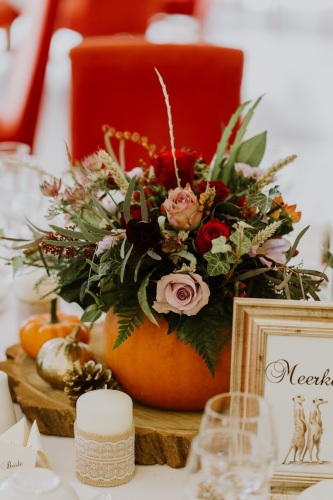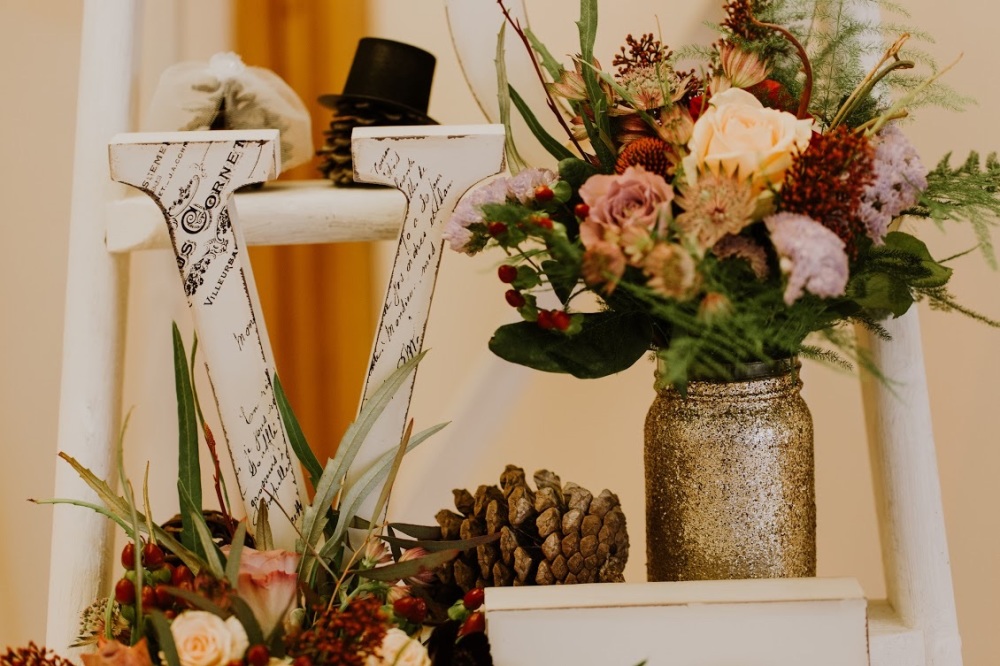 Seth and Sarah embraced the season for their October wedding, using pumpkins as quirky table centres which truly made a statement. I love the use of the gold too. These mini gourds were simply sprayed with gold spray paint but the result is really effective. A splash of metallic works well at this time of year, particularly with candlelight.
Magical!
---
Are you planning an Autumn wedding?
If so, what made you choose this time of year and where have you found your inspiration?