How to have a happy non-hen do during a global pandemic!
Posted on

Are you looking for an activity to replace a postponed hen-party?
I had to share this wonderful pick-me up idea for those Brides whose hen-dos are on hold.
Many couples who are booked to have their wedding later this year are having to make a difficult decision over the next few months – to go ahead or postpone? I'm afraid there's no right or wrong answer to this. But if the answer for you is to delay, it also means the disappointment of a cancelled Bridal shower.
Emma and Jonathan were due to marry this September and decided to postpone until next year, their hearts set on a large gathering of all their family and friends. Last weekend was set to be the Hen do; a wild weekend away in Vegas. Mother of the Bride, Julie, knew this would be a sad weekend for her and wanted to organise a surprise, desperate to give the Bride-to-be a much-needed treat to cheer her up.
As Emma's wedding florist she reached out to me for help with a fabulous floral idea - Afternoon tea with a fun flower arranging activity too. Although I love baking, I'm no Mary Berry, but I could definitely help out with the flowers!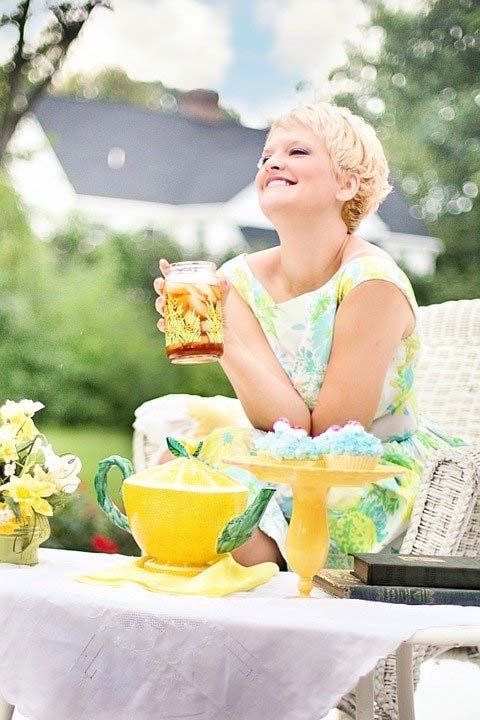 The evening before we took a socially distanced stroll around her garden and hatched a plan. The two of us gathering suitable flowers and foliage and with some foam wreath frames Julie found left over from Christmas, it didn't cost much to put together. I sourced a few more flowers including Sunflowers, Emma's favourite and flower choice for her wedding bouquet. I prepared the flowers, cut and placed in fresh water, allowing them to have a good drink the night before and dropped these off with spare scissors and secateurs.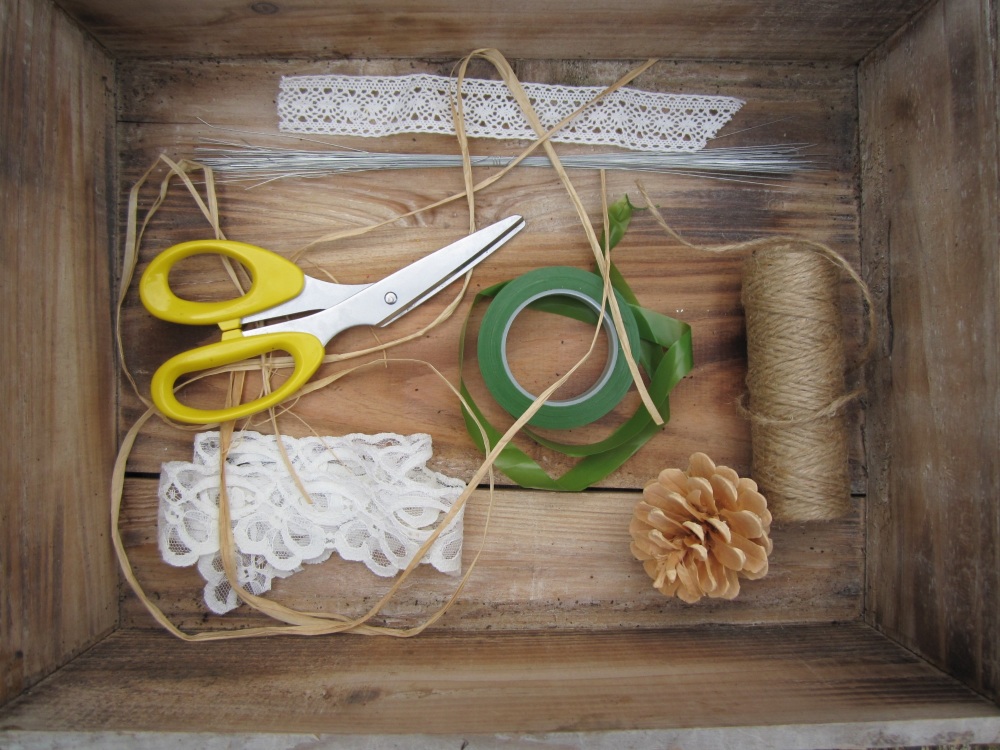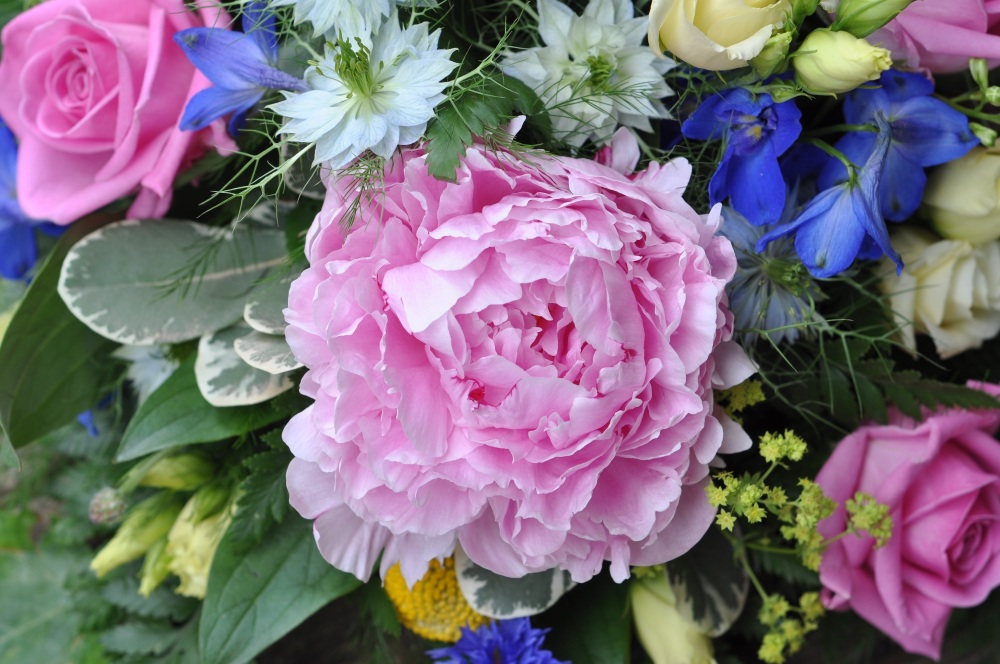 Thankfully lock-down rules have started to relax, with us now being allowed to spend time outdoors with groups of up to six people from outside our household. Emma's best friend, AKA Chief Bridesmaid as well as Emma's sister and young niece could come too. Julie had surrounded the lawn with vintage bunting and fairy lights and prepared a delicious cream tea. It all came together as a perfect, happy combination of cake, tea and flowers and perhaps one or two glasses of prosecco! They had a truly special and relaxed afternoon together; quality Mother and Daughter time they will always remember.
And I was so impressed by their gorgeous finished displays. These would make fab summer door wreaths or, with a cluster of candles in the centre, a pretty table decoration.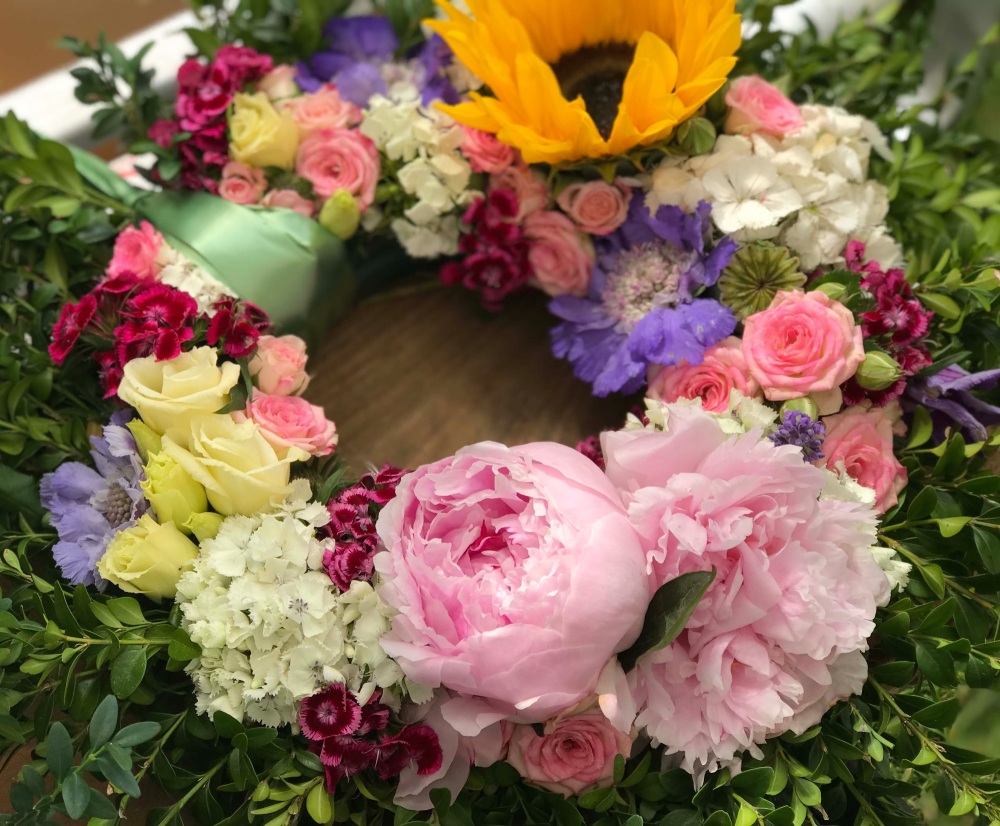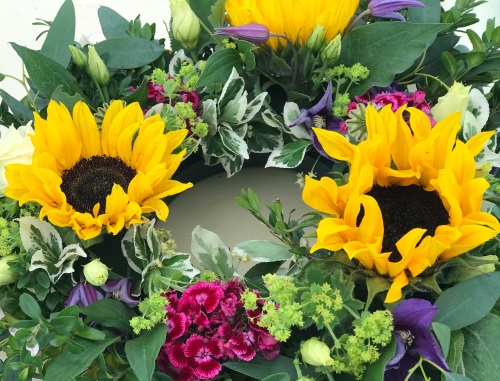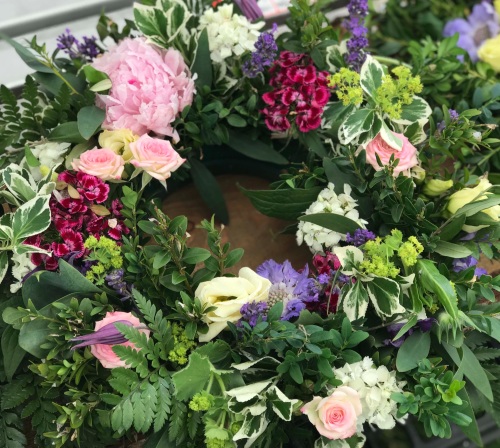 From the garden:
Lavender, Sweet William, Poppy seed heads, Alchemilla Mollis
Extra cut flowers supplied:
Peonies, Sunflowers, Spray Roses, Clematis, Scabious
Although this was planned as a 'non-hen party' during lockdown, it's an inspiring idea for an inclusive and classy bridal shower, with friends and relatives of all ages being able to take part. Rules are rapidly changing in the UK, even since last weekend, so it's exciting to start planning now for the not so distant future.
It was a joy to be part of and its triggered lots of ideas for the future. Is this something you and your friends/family would enjoy? What would you like to craft from flowers? I'd love to hear your thoughts….