Encouragement for couples marrying this year
Posted on
A mini Blog for Brides and Grooms to be, following the latest statement from Boris…
For those of you booked to have your wedding day later this year, last night's statement has offered us hope. The Prime Minister has given the tentative aim of the beginning of July for sectors of the hospitality industry and other public places to start to reopen. According to a BBC news report this morning, the Secretary of State has said he is giving a "lot of anxious consideration to the effect of the potential changes" on the current lockdown rules on marriage ceremonies. He has urged couples to "watch this space, we're working on it."
Although social distancing measures will clearly need to be in place for the foreseeable future, this can be planned for well in advance, allowing your special day to go ahead as well as giving your guests confidence to attend. If you are still to confirm your florals, many details can be organised remotely without the need to meet in person. Much can be discussed over the phone and I can provide you with clear visuals including images of suggested flowers and a collection of style ideas.
Examples of Emily and Mark's wedding flower visuals from their beautiful barn wedding in July last year: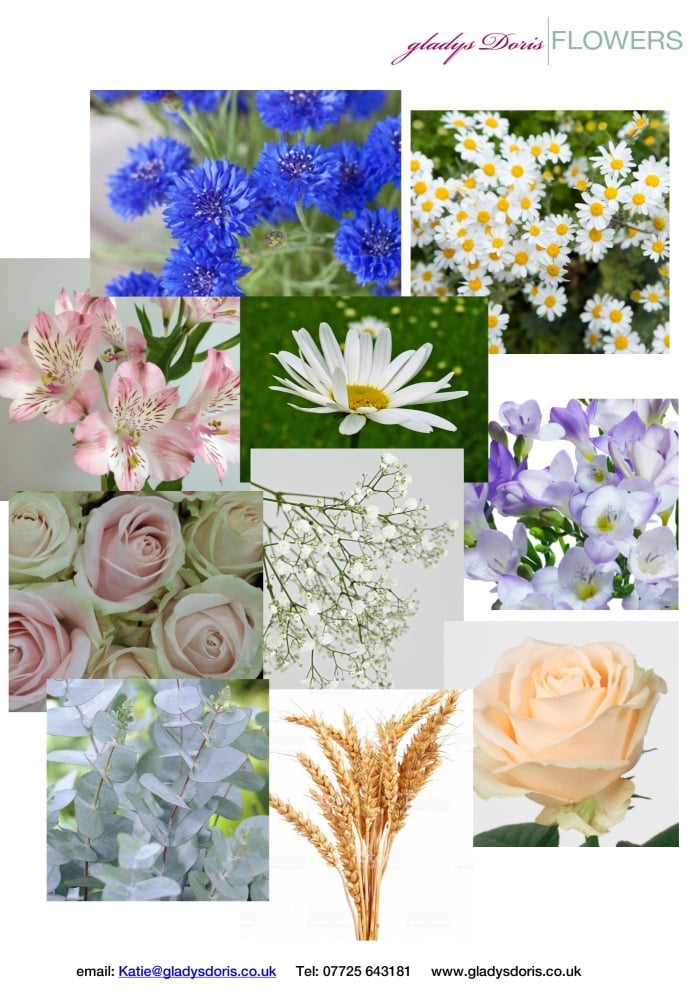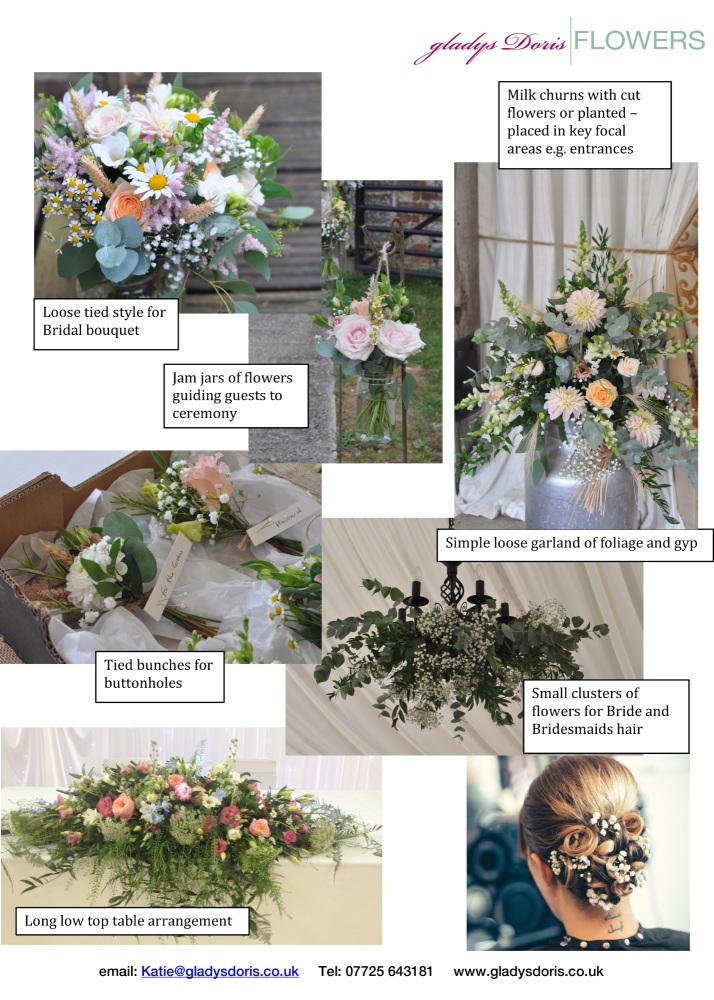 As Guides For Brides suggest, the supply chain for many goods is experiencing a little disruption at the moment, so please trust your suppliers to choose the best alternatives where they need to. A little flexibility will not only help them ensure you have the freshest of flowers, but also you both to feel relaxed and confident that you'll have the fun day you had always hoped for.
Now we're over seven weeks into lock-down we have all learnt to adapt and find new ways of working. This should give us real encouragement for future celebrations, that with a clear strategy in place to keep safe, we will be enjoying our plans in the not too distant future.
Guides For Brides have created an inspirational article on
"How to have a great, socially-distanced wedding."
Please use this link to read more...
Sending lots of love to any anxious couples - I hope this provides some hope as well as useful information. Take care, keep safe and please get in touch if you would like to discuss your wedding flower requirements.
Speak soon,
Katie x