Does the dog make it onto your wedding guest list?
Posted on
You're using your lock-down time wisely, cuddled up at home with your adorable four-legged friend thinking about your guest list. Obviously, you're inviting all your nearest and dearest, so why not include the Pooch? At this strange time of social distancing, those of us who are lucky enough to have a pet, are really appreciating how much comfort they can bring us. They deserve to be in on the fun too!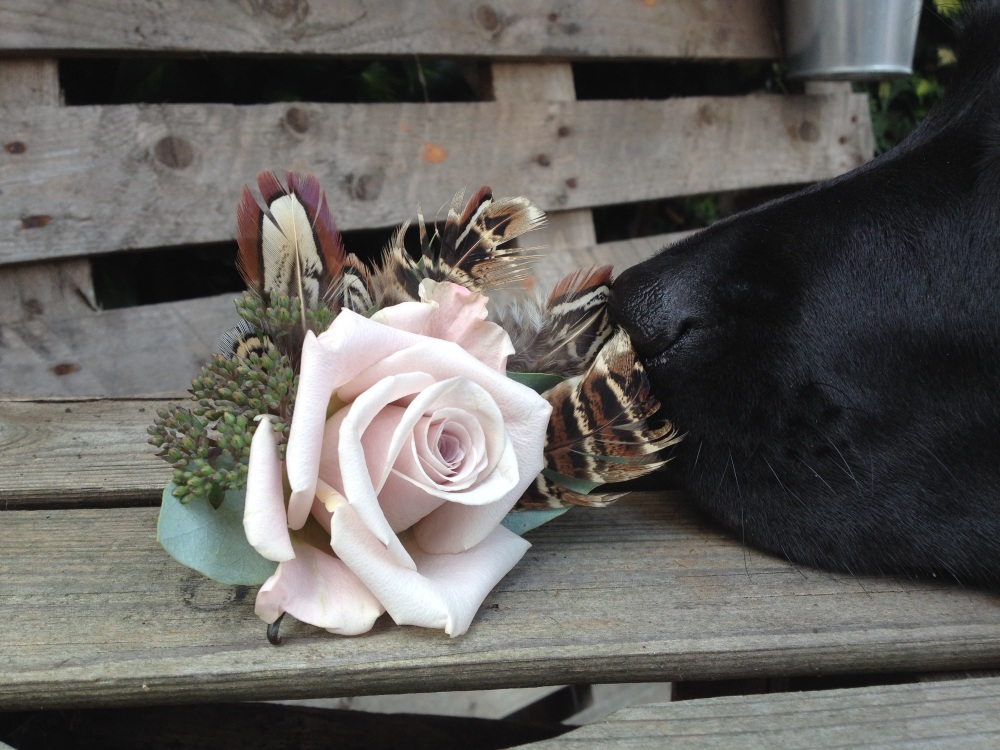 With weddings becoming much more personalised and with such a variety of venues to choose from this is a trend that's really beginning to take off. Don't shy away from the idea. Times have changed with no set rules on the wedding day format. There's much less pressure to take the traditional stance when it comes to planning your day. So why not have your four-legged best mate the ring-bearer? Think of the wonderful photo opportunities and they're guaranteed to be an unforgettable crowd pleaser.
Do consider practicalities on the day though too. This does all depend on the temperament of your pet. Would they enjoy it? I know Ruby, our lovable black lab posing below, would love an all you can eat buffet and she'd be great at clearing up any left overs, but this may not be so great for her tummy or much fun the guests. Assign a like-minded, animal loving friend to take on the role of dog minder for the day; this will take the pressure of you and you'll know your pet will be in safe hands. Alternatively, there are companies which specialise in caring for your dog on your wedding day; from being their chaperone to home boarding.
If you do decide to invite the dog, please embrace the use of florals! Yes, I know, as a florist and fellow dog lover I am a little biased! But, you can't argue with the fact that a dog in a floral collar equals adorable photos. I'm pretty sure your photographer will agree. If you are having a pre-wedding or engagement shoot this is the perfect opportunity to give it a trial run.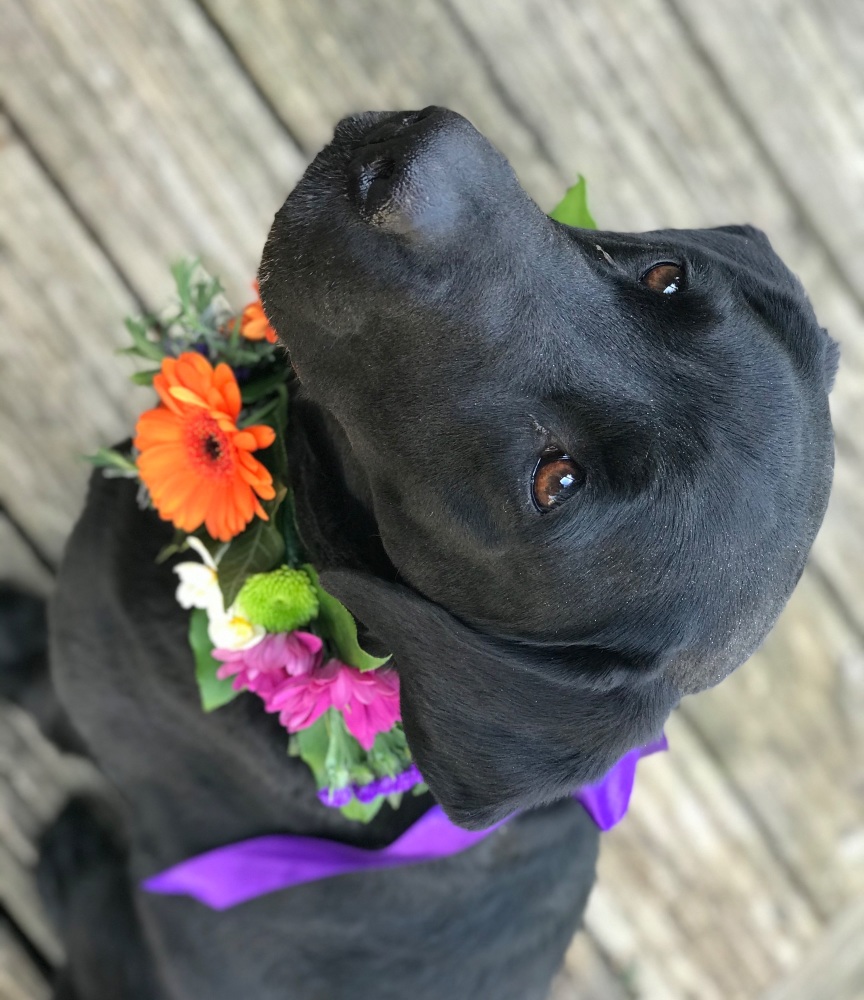 Your florist will be able to create a style to coordinate with your scheme, be it Boho, vintage or timeless classic. Make sure they choose flowers which are safe for your dog and that they are well secured; don't leave your dog wearing it unattended. If you're not sure if fresh flowers will survive your bouncy, fun-loving friend then choose silk as an alternative. There are some great quality, realistic faux flowers now and it will make a lovely keepsake too.
For more inspiration please follow me on instagram and facebook (gladysdorisflorist)
Ruby is a gorgeous and willing model (with the encouragment of biscuits or a crunchy carrot) so there'll be many more photos to follow.